Did you know that a large portion of Minnesota residents have ties to Luxembourg? In this article, we explore the numbers.
Minnesota's Fascinating Luxembourgish Ties
Over the last year, there's a good chance that you've heard more about Minnesota and Minneapolis in the news. If you're not from Minnesota yourself, there's probably something you haven't heard about the Land of 10,000 Lakes: it's super Luxembourgish.
Minnesota: Center of Historic Luxembourgish Immigration to the US
Starting in the 1850s, Minnesota became one of the main destinations for Luxembourgish immigrants moving to the USA. We here at LuxCitizenship help the descendants of these immigrants to obtain dual citizenship back in Luxembourg. Over the years, we've noticed time and time again that a huge portion of the people we help either live in Minnesota or had previous generations of their family who also lived there.
Cities as far away as Seattle or Los Angeles where also have considerable concentrations of dual citizen clients. And even in those cities, we've seen a trend. A majority of the earlier generations of those applicants' families lived in Minnesota.
LuxCitizenship Analysis of US Dual Citizens
After years of seeing these trends, we thought it was time to take a closer look. LuxCitizenship works with over 800 Americans claiming dual citizenship (and growing!). According to Luxembourg's Ministry of Justice, about 4,500 American adults have or will obtain Luxembourgish dual citizenship through ancestry. Based on best practices used by statistics, 800 people out of 4,500 is enough to create an accurate statistical representation of the total American-Luxembourgish dual citizen population.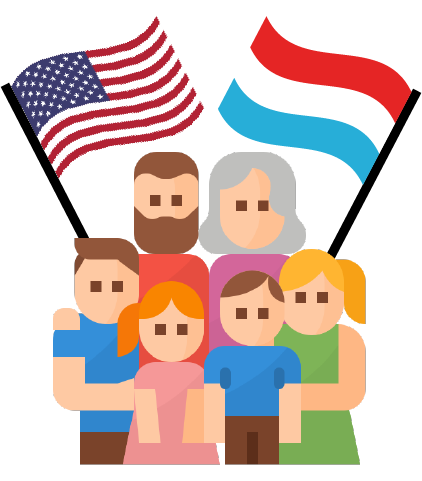 According to our estimates, 27% of Americans who are applying for Luxembourg dual citizenship through ancestry live in Minnesota. On top of that, 72% of the Minnesotans applying for dual citizenship live in the Minneapolis-Saint Metropolitan Area. This is the area known as the Twin Cities. That's equal to 19.7% or almost 20% of all the new American-Luxembourgers living in the Twin Cities alone.
This would mean the Twin Cities area has by far the largest concentration of Luxembourgish dual citizens in the USA. Our data shows the Twin Cities have 3 times as dual many citizens as the next city – Chicago. Furthermore, they have 5x as many dual citizens as New York, Los Angeles, or Seattle, which each tie for 3rd place.
The Twin Cities: America's Most Luxembourgish Metro Area
In fact, by the end of 2022, if all pre-qualified applicants are able to travel to Luxembourg on time, we would expect at least 888 US-Luxembourg dual citizens over 18 years old to be living in the Twin Cities metro area alone. In terms of eligible voters for Luxembourgish elections, that would mean the Minneapolis-Saint Paul area has more eligible voters than Heffingen in Luxembourg's Center electoral circumscription (774 voters).
What We Can Learn from this Cultural Melding
It's the biggest single metropolitan area for Luxembourgish dual citizens in the USA. Additionally, it's a major historical destination for Luxembourgish immigration to America. Because of this, there is a unique Luxembourgish story to tell about the Twin Cities and Minnesota. It's one of the most important economic centers in the USA as well.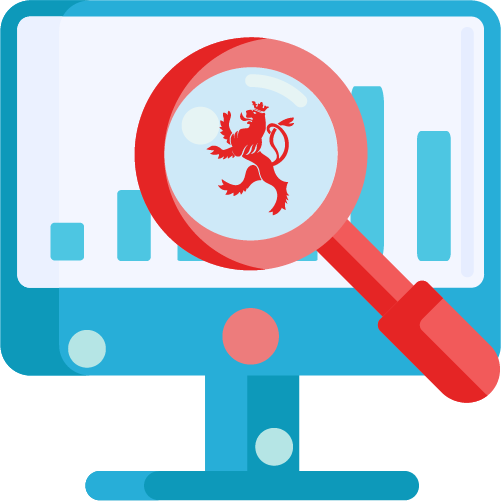 Therefore, we believe that the Luxembourgish dual citizens in Minnesota and the Twin Cities, in particular, can play an important role in growing trade between Luxembourg and this region of the US. For these reasons and more, we thought there was no better time than now to release our Minnesotan Luxembourgers Study. Our study is a unique-in-the-world overview of a giant dual citizen population in the USA. We're sure that you'll find this population's story to be a unique one and that you'll learn some interesting insights from the study.
To view LuxCitizenship's other studies on the Luxembourg dual citizens in the USA, please visit our American-Luxembourgers Resource Page.