Luxembourg
Genealogy

Services
Do you have ancestors that you think could be from Luxembourg but you're unsure? We have the services to assist you.
For instance, you might have an ancestor in your family tree with a last name like Schumann, Thiel, or Reuter. There's a good chance that ancestor could be from Luxembourg.
The above might not even apply to you. Regardless, we're here to help you trace your family tree to Luxembourg. When Luxembourgers immigrated to other countries, they were often registered as being from Germany, France, Belgium, or the Netherlands. However, Luxembourg has been its own country since 1812! We know that it can certainly be difficult and confusing to research your family tree. Consequently, our Luxembourg Genealogy Experts are here to help.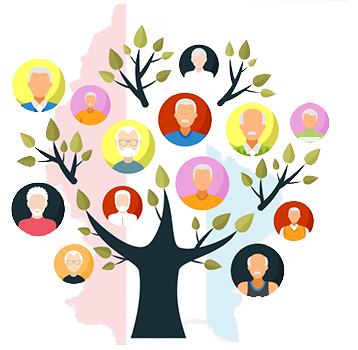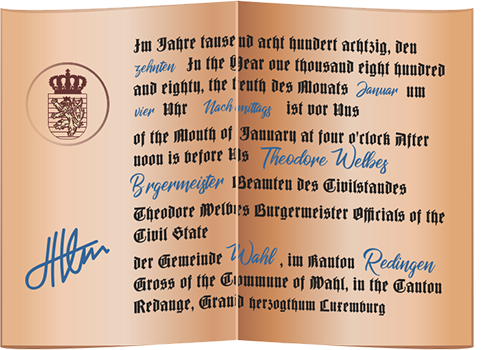 Luxembourg Genealogy – How We Help
We are able to research a specific ancestor in your family tree to confirm whether or not they came from Luxembourg and are a qualifying ancestor for you to apply for dual citizenship.
We aim to provide dedicated service to all of our clients. Therefore, we are unable to build entire family trees from scratch or conduct open-ended searches across your whole family tree.
Above all, if you don't know if you have an ancestor who may be from Luxembourg, we suggest that you start by entering some of your family history into familysearch.org (free) or ancestry.com (paid).
Once you have some basic information about your family tree, we can take over and conduct the research in Luxembourg so as to give you definitive results.
Luxembourg Genealogy Research Delivered in Three Business Days
Pricing is per specific ancestor researched. We cannot do open-ended research.

We will research Luxembourgish public resources to establish if your ancestor is from Luxembourg.

We can only research individuals born between 1780-1915.

We may be unable to determine what other country an ancestor was truly from if we determine they were not from Luxembourg.

The report is delivered via email.

There's a money-back guarantee with PayPal.

We can order any Luxembourg Historical Records.

Finally, the Genealogical Research fee can be deducted from your eventual Citizenship Application Package Fee if we work together on your dual citizenship.