There are currently
3 ways

to be eligible for Luxembourg Dual Citizenship.
If you have an ancestor from Luxembourg, we're happy to discuss whether you can apply for Luxembourg dual citizenship. Below are the three methods in short.
Learn more about your path to obtaining Luxembourg dual citizenship and how our team can assist you!
Recognition of Luxembourg Dual Citizenship
(Article 7 – Paternal Lineage Only)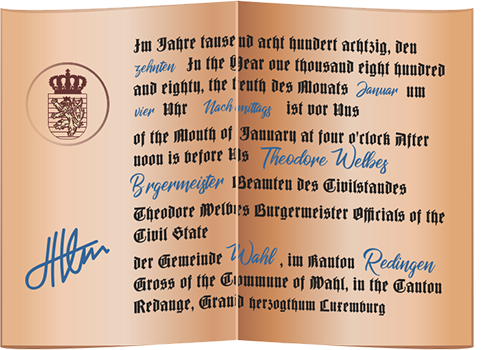 Applies if
-You can trace your family line back to a male ancestor born in Luxembourg.
-AND, your Luxembourgish last name has passed from father to son for each and every generation in your bloodline.
-OR, The above applies to your mother.
Take Eligibility Test
Luxembourg Dual Citizenship by Option
(Article 23 – Parent or Grandparent Born in Luxembourg)
Applies to
-An individual whose parent or adoptive parent is or was a Luxembourgish citizen.
-OR, An individual whose grandparent is or was a Luxembourgish citizen. That citizenship was not passed on to their parent.
Most importantly, this single-step process requires an in-person trip to Luxembourg.
Take Eligibility Test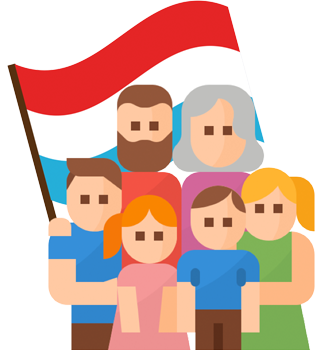 Posthumous Citizenship By Option
(Article 7/23 – Deceased Parent or Grandparent Eligible Through Article 7)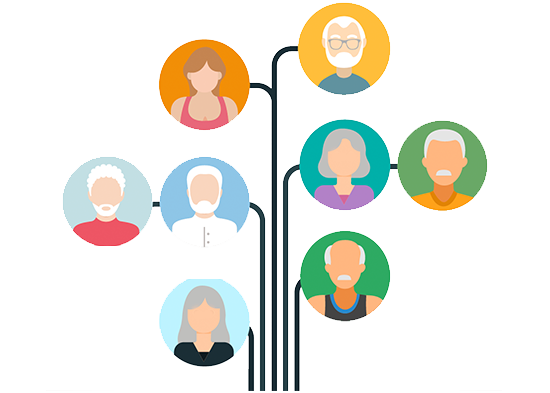 You Can Combine Articles 7 & 23 If You
-Have a deceased parent or grandparent who would have been eligible to apply for recognition of Luxembourg citizenship through the Article 7 process if still alive.
-Aren't able to apply for Luxembourg citizenship through the Article 7 or Article 23 processes.
-Must travel to Luxembourg to complete obtaining citizenship, although there is no deadline. We can help!
Take Eligibility Test
Recover Luxembourg Citizenship
(Article 89 – Pre-Qualified Candidates Only)
Recovery Conditions
–

For citizenship

recovery,

you must have started a citizenship application before December 31, 2018.
-You must have received a Luxembourg Ancestor Certificate in the mail.
-Moreover, you must make your travel to Luxembourg before December 31, 2025 to obtain Luxembourg citizenship. We can certainly help you with that!
View Services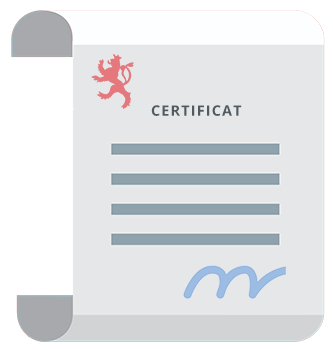 Unsure if your ancestor is from Luxembourg?
Get an answer in 24 hours with our Luxembourg Genealogical Research services. Receive a definitive determination on your dual citizenship eligibility. The fee ($85) is deducted from all our citizenship service packages.
Get Started
Want to learn more? Check out our webinar!
Watch our May 2020 webinar on the paths to dual citizenship and what's involved. Our webinar is hosted by LuxCitizenship's Founder Daniel Atz and Associate Lauren Lowell. Daniel has helped over 750 people on the path to dual citizenship and is an expert on Luxembourg dual citizenship and moving to Luxembourg. For more information about Daniel and our team, please visit our About Page.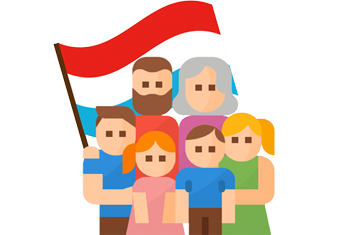 Find out who are the American Luxembourg dual citizens!
Each year, LuxCitizenship produces an interactive study that gives a bird's eye view of who are the Luxembourgish dual citizens. Check out our studies to learn for yourself.
View Studies
Get the answers to some of our most frequently asked questions!
A: Yes. It is still possible to apply under the Article 7 or Article 23 procedure for Luxembourg citizenship. Take our eligibility test to find out if you can still apply.
A: One way of applying for Luxembourg citizenship did have a December 31, 2018 initial deadline. Those individuals must travel to Luxembourg before December 31, 2025 to obtain citizenship. However, there are other paths to Luxembourg citizenship through ancestry that have no deadline.
A: This depends. Some applicants can apply by mail and some need to travel to Luxembourg to obtain citizenship. Our experts will tell you what conditions apply to you.
A: Luxembourg only taxes income generated in Luxembourg or income you make while living in the country.
Do you have more questions? Contact Us