Luxembourg Dual Citizenship Trends 2020
LuxCitizenship.com Founder Daniel Atz breaks down the trends in American-Luxembourgish dual citizenship in 2020. Written February 2021.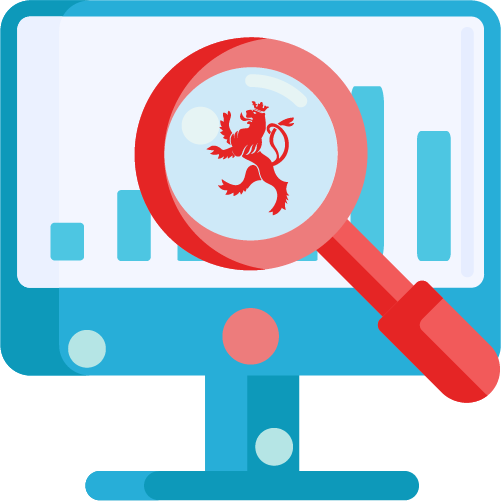 Researched and Written by: Daniel Atz
Research Assistance: Lauren Lowell
Design: Lauren Lowell
Annual Statistics – January 2021
In January each year, the Luxembourg Ministry of Justice publishes an annual statistical report on the number of people who have obtained Luxembourg nationality.
In 2020, 9,389 people obtained Luxembourg nationality through various procedures. These included procedures for recovering Luxembourg nationality (article 89) and nationality by option (article 23).
A Decrease in Total Applicants
2020 was a year of social upheaval that touched the globe. Therefore, it is not surprising that the number of applicants decreased.
In 2020, 9,389 people acquired Luxembourg citizenship versus 11,451 people in 2019 (decrease of 18%).
Given that the processing offices were closed for nearly 25% of the year, this is less of a drop than could be expected otherwise.
While we saw a notable decrease in total applicants across the world, the percentage of Americans applying out of all applicants remained the same as the previous year.
Of the 9,389 applicants, the French were the largest group (24.1%). On the other hand, 438 Americans obtained Luxembourg citizenship in 2020. This puts Americans in 5th place in 2020 or 5% total, the same as 2019.
Trend – Americans Decrease for First Time in 2020
It appears that the Covid-19 pandemic caused a decrease in the number of Americans applying to recover Luxembourg citizenship by ancestry. This marked the first decrease in 12 years.
Of these 438 Americans acquiring Luxembourg Citizenship in 2020, 395 or 90% reclaimed Luxembourg citizenship under the Article 89* process.
This is a 38% decrease – 244 fewer people getting citizenship than the amount who obtained it in 2019.
*The Ministry of Justice does not publish statistics on individuals who obtained Luxembourg nationality certificates through the Article 7 process.
Trend –  Overall, Luxembourg's Getting Real American
From our research and ministry statistics, for 4,509 future and current dual citizens, approximately 48% s have children. If we apply the predicted number of children to the above figure, we would get 6,019 new citizens.
There is some uncertainty around Covid-19's effects on travel this year. However, the evidence indicates that Americans who recover Luxembourg citizenship are on the path to make up the equivalent of 1% of Luxembourg's population (626,100). Further, this figure could possibly be much higher when we look beyond Article 89.
Interest in Applying for Dual Citizenship – 2020 Trends
Because of the Covid-19 pandemic, thousands of people were unable to travel to Luxembourg to complete their citizenship procedure in 2020. However, interest in new applications for citizenship appeared higher than ever.
In fact, LuxCitizenship added 23% more clients in 2020 than in 2018, our previous record-setting year.
But don't just take our word for it.
Some Americans are still able to obtain Luxembourg nationality even after December 31, 2018. This primarily concerns people with a parent or grandparent who was Luxembourgish. Also, some Americans never lost their Luxembourgish nationality from the point of view of the law. They are only applying for legal proof of their already existing Luxembourgish Nationality for the first time. The Ministry of Justice does not publish statistics on this figure, but it accounts for a few thousand additional US-Americans.
Google Searches for Luxembourg Citizenship – 2020
Based on Google search popularity, we can predict what events caused "Luxembourg Citizenship" to spike throughout the year.
We see from Google Trends that there were a lot of searches for Luxembourg Citizenship in the USA over the last year, especially in May and late September-October 2020.
So, what drove interest in Luxembourg dual citizenship in 2020?
We know that 2018 saw a huge increase in demand for dual citizenship, as it was a deadline year. We can explain an increase in interest in 2020 since it was also originally an Article 89 deadline year before the extension to 2021. This deadline has since been extended once again to December 31, 2022.
What Factors Drive Demand?
There are multiple factors explaining the various peaks in the year.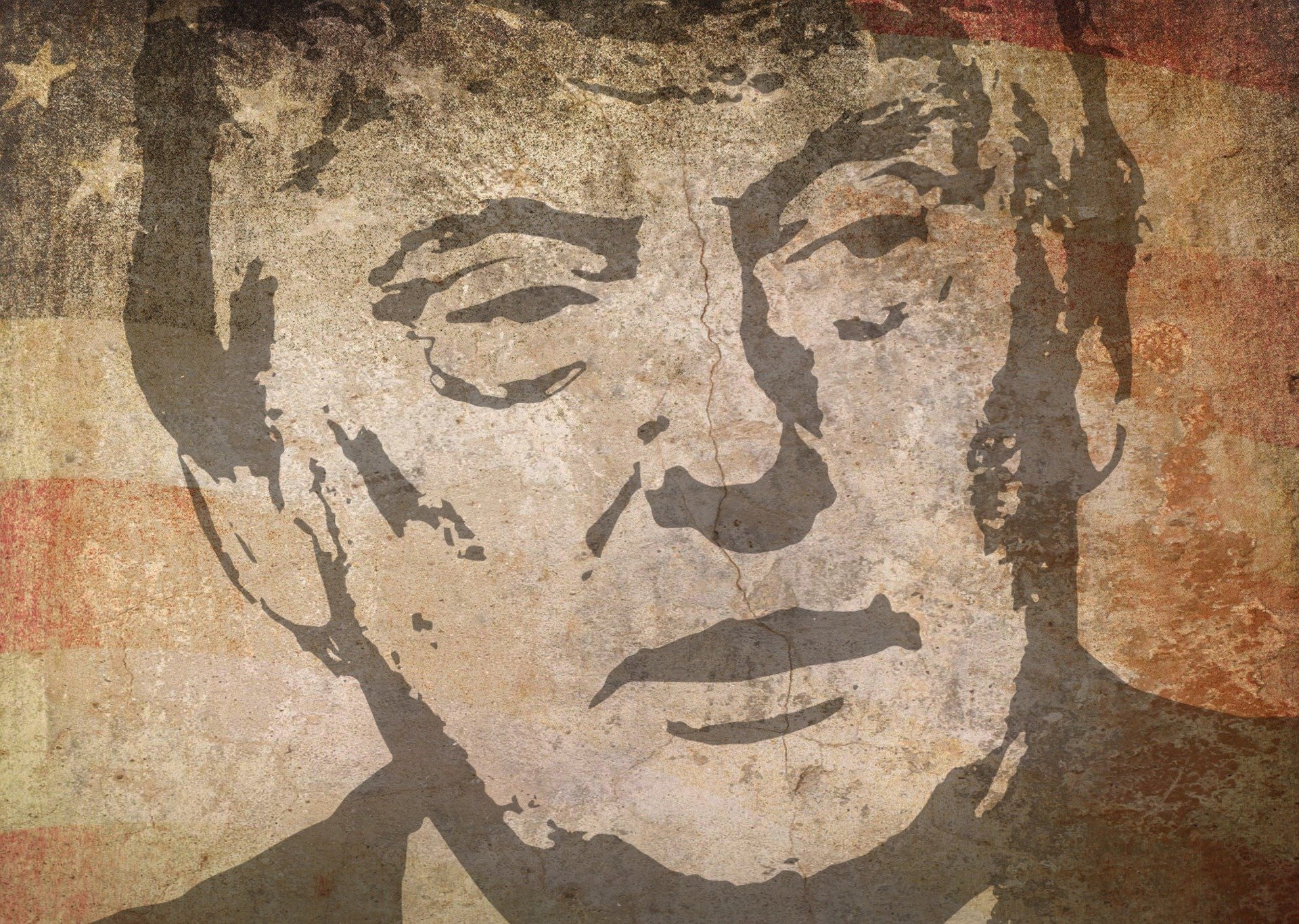 There is also a strong possibility that politics and current events affected interest.
It goes without saying, 2020 was a year punctuated by major political and social upheavals in the US.
In 2020, many Americans became concerned to see their passport go from one of the strongest to one of the weakest in the world due to Covid-19. By August 2020, a New York Times editorial claimed that a European passport through ancestry had become THE new status symbol of the American middle class.
In addition to Covid-19,  the United States experienced significant mass demonstrations across the country from May-June of 2020. And in September-October 2020 we witnessed the lead-up to the hotly contested United States presidential election.
LuxCitizenship's Own Insights
Our own website viewership trends help to clarify what events could have caused heightened interest in applying for Luxembourg dual citizenship.
LuxCitizenship.com had 18,889 visitors for a total of 98,070 page views in 2020. By comparison, this is 9x higher than our viewership in 2019. We had the most visitors in May (2,977) and September (7,970).
We started offering our free Luxembourg Dual Citizenship Eligibility Test for the first time in 2020. Graphed here are the eligible inquiries for citizenship that we received each month.
Dual Citizenship Eligibility Tests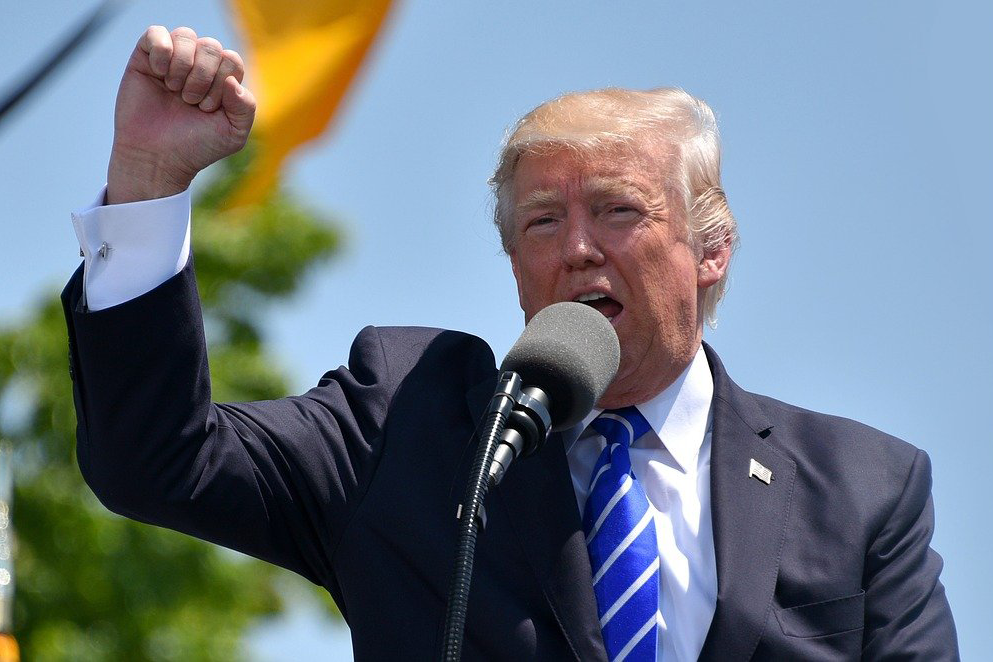 From May-June 2020, we received more inquiries that directly referred to politics and "unrest" in the message than we had ever seen before. Then, from October to late November, we received even more of these types of messages.
While this could be coincidental, it does seem worth studying more.
5 Years Trends in Google Searches: Dual Citizenship
Zooming out to a five-year view of Google Searches for "Dual Citizenship" in the USA, it is clear that that the political environment, and specifically Donald Trump, appear to have pushed interest in dual citizenship.
We can see that the highest interest in dual citizenship in the US begins immediately after Donald Trump was elected in November 2016 and then at the end of the first week of his presidency (week of January 20th, 2017).
The trends for 2020 are telling. We see that overall, throughout 2020, that interest in dual citizenship was elevated in the USA compared to previous years.
Interestingly, the lowest point over 5 years for searches for dual citizenship occurs in the week of March 15th, 2020.
This would seem to indicate that as the world went into lockdown for the first time, people were too distracted to look into dual citizenship. This aligns with our own experience – when major political or social events occur, people are distracted and it's only in the following week that interest occurs.
We also see the highest interest in dual citizenship in 2020 on the week of July 26th. Could this also be because of Donald Trump's Tweet proposing to delay the US election?
5 Year Trends in Google Searches: Luxembourg Citizenship
Google search results reveal that politics seemed to impact the popularity of "Dual Citizenship" much more than "Luxembourg Citizenship."
Interestingly enough, the Google search trends for Luxembourg Citizenship over the last 5 years seem to indicate that politics don't have the same effect as for the keyword Dual Citizenship. We see no significant peaks of interest towards the time Donald Trump was elected in 2016.
In fact, the peaks we do see seem to correspond to increased searches as the application deadlines approach. In particular, there was a huge spike in August 2018. This probably corresponds to all the people researching information just a few months before the 2018 deadline. On the other hand, we do see slightly higher peaks in 2020 compared to previous years.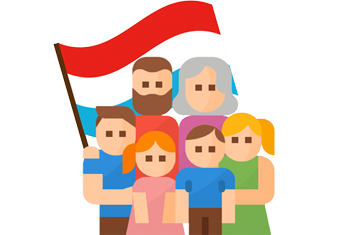 American-Luxembourgers Interactive Study
View our interactive research report American-Luxembourgers to learn more about the people applying for Luxembourg dual citizenship.
American-Luxembourgers Dual Citizen Survey
115 Future and Current American-Luxembourgish Dual Citizens give us their input on their future with Luxembourg and why they applied for dual citizenship.