We give you the lowdown on where to stay when you come to Luxembourg City for your Luxembourg dual citizenship declaration.
LuxCitizenship's Recommendations for City Accommodations
When planning your first trip to Luxembourg, undoubtedly the first question on your mind is where should I stay? Of course, because you are coming for your dual citizenship declaration you might think the logical answer is to stay right near the Bierger-Center, where you will make your citizenship declaration. However, it is important to remember that at 150,000 inhabitants Luxembourg City is a lot smaller than even many medium size cities in the USA. It's also a city that has very efficiently planned public transport, which is also entirely free. So, as long as you're easily able to access the Bierger-Center, then you really shouldn't have much of a problem staying in the City's different neighborhoods.
Generally speaking, it's rare to go more than 30 minutes on public transport at any time within Luxembourg City and its near suburbs. And in any case, the Bierger-Center is at the heart of the public transport network in Luxembourg City with the Hamilius Hub for the tram and the bus system just next to the Bierger-Center. 
Additionally, we have sometimes gotten feedback from people that have stayed in locations immediately next to the Bierger-Center that it can be very loud at night, especially on the weekends. It is the "downtown" after all. Further, we've gotten feedback that some of their amenities are less than the visitors would have expected, especially given the price. 
Realistically speaking, many visitors to Luxembourg may find that its hotels can be rather expensive and without all the same amenities that hotels have in the United States. As a good rule for future dual citizens, it is important to remember that it is another country after all. If you go in comparing everything to the US, you might run into problems or be disappointed. On the other hand, since the onset of Covid-19 and the general decrease in business and leisure travel, we do generally see at the current time that nightly prices for hotels are down in Luxembourg compared to past years. But we do believe that those prices will go back to normal in the future.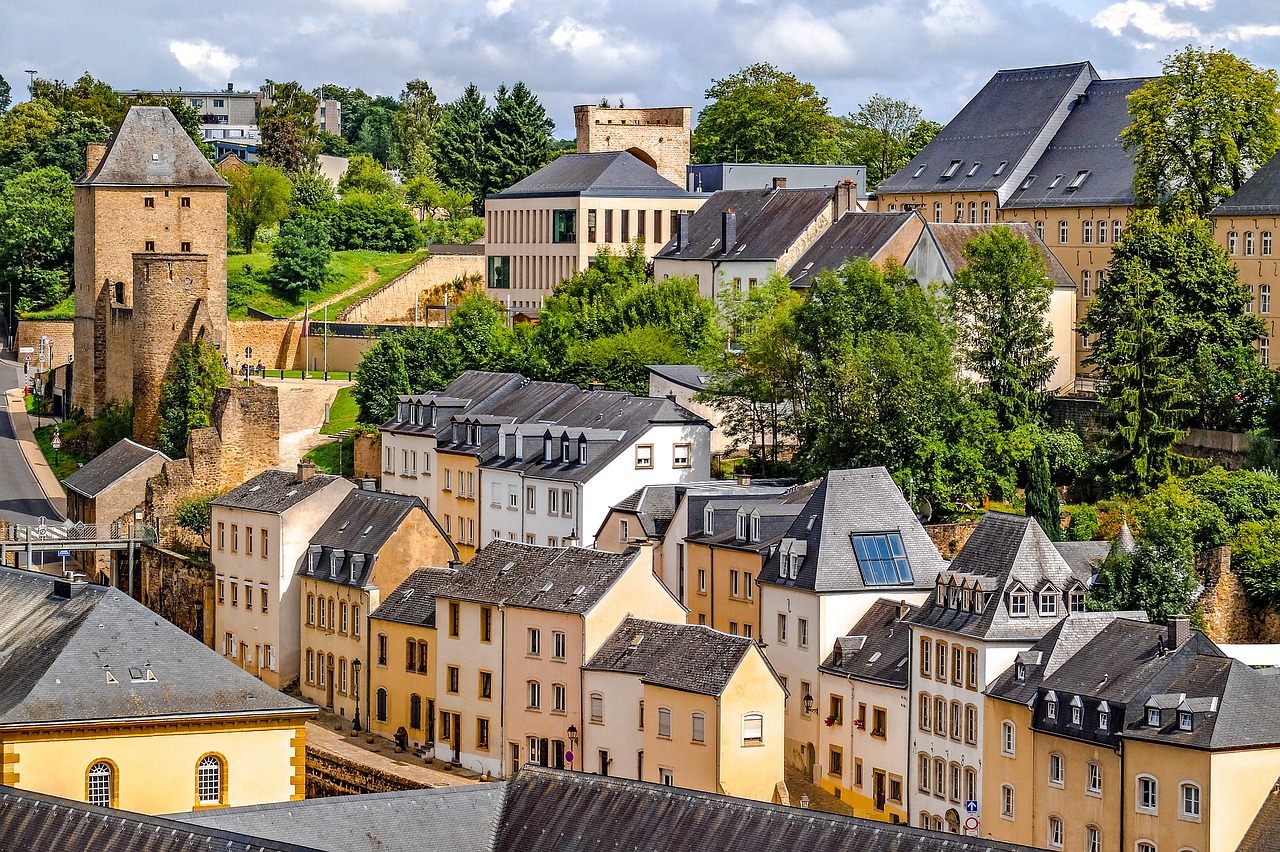 International Hotel Chains in Luxembourg
To ensure that you're staying in a hotel that has amenities that would be closer to what you might expect in the United States, we want to share some feedback about some international hotel chains that are located in Luxembourg City.
Park Inn
Near the Gare (train station) is the Park Inn by Radisson. Because this is an international chain, we think it is a good option.
It also has close proximity to the Gare, where you can conveniently take the tram to the Bierger-Center or various busses all around Luxembourg. Again, this is a great opportunity to take advantage of Luxembourg's free transit system.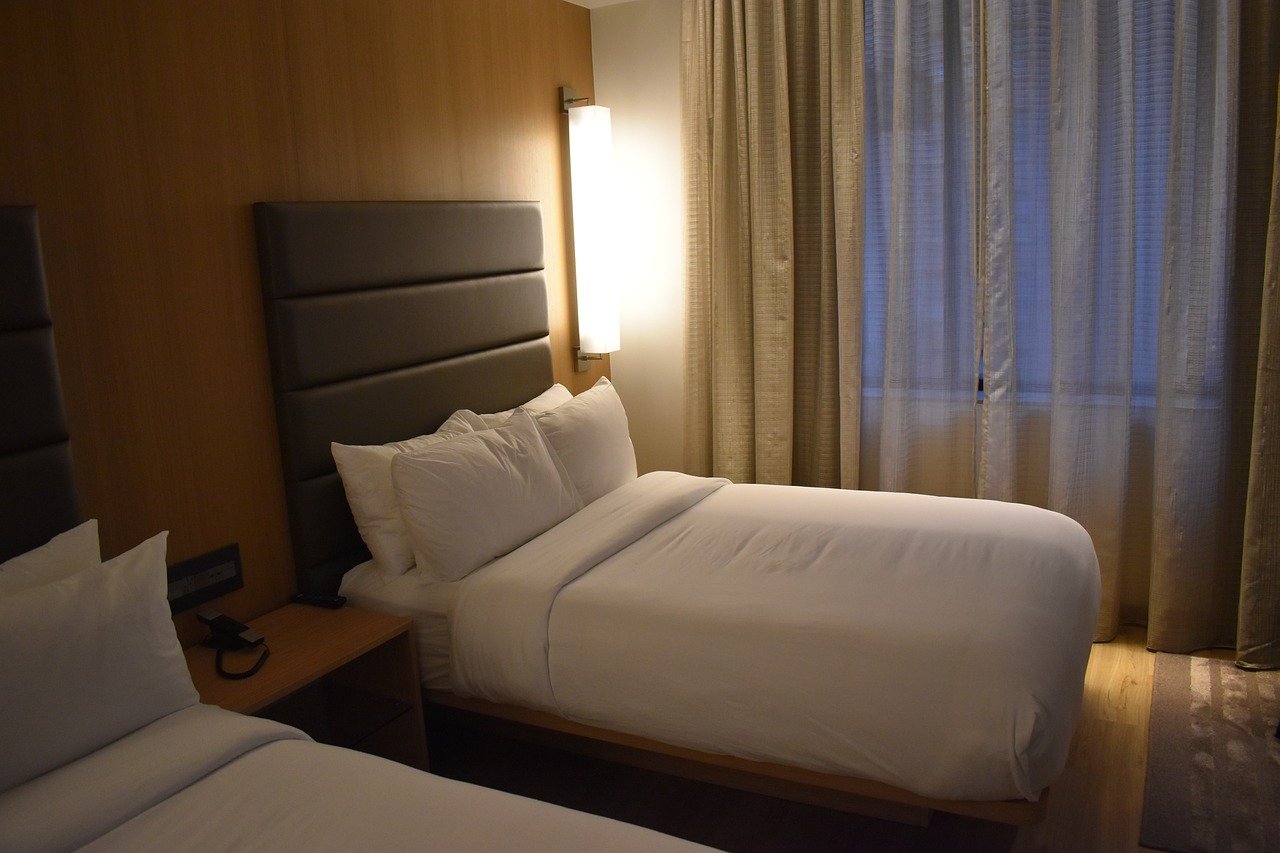 Marriott Hotel
Immediately in front of the Gare train station is Luxembourg City's Marriott Hotel. However, this location is currently under construction and not available for booking at the time of publication. The other disadvantage of the Marriott is that, even while it's open and extremely accessible to transport by the Gare, some people find that the Gare is a busy area. We'll talk more about the area in front of the Gare below.
Sofitel
For other international hotel chains, there is the Sofitel Le Grand Ducal on the higher end. Sofitel is one of the most famous hotel chains in France, with several high end hotels in major American cities. Le Grand Ducal is located just down the street from the main city center where you'll find the Bierger-Center. 
Hotels in Kirchberg
You can also check out hotels in Kirchberg, Luxembourg City's newest district northeast of downtown where its Conference Center, major international businesses and the European Union institutions are located. There, you'll find the newest location of Mama Shelter, an international chain of boutique, designer hotels. There is also the Novotel Kirchberg. Novotel is a middle-end French hotel chain with a large international presence.
Budget Options
When our founder Daniel visits Luxembourg from the USA and needs to stay in a hotel, he tends to stay in Esch-sur-Alzette – Luxembourg's second city. It is easy to get to the City from Esch – 30 minutes on the train, with one train every 20 minutes throughout the day. Generally, hotel prices are lower outside Luxembourg City.
Hotel Acacia and Hotel de la Poste
Daniel tends to stay at the Hotel Acacia or the Hotel de la Poste in Esch. These are both local Luxembourgish hotels, so they might not have all of the amenities that other international chains might have. However, they are available at a more budget-friendly price. If you look at the prices today (August 2021) there is not a big difference with hotels in Luxembourg City, but as prices fluctuate back to normal we're sure you'll see a big difference.  
IBIS Esch Belval
Just outside of Esch-sur-Alzette's town center is Belval and the University of Luxembourg. There you'll find the IBIS Esch-sur-Alzette. The interesting thing about this accommodation is that while IBIS is generally a French budget chain, there are still generally good amenities. This hotel was also recently built, which sets it apart from the other hotels on this list. Further, it's situated right next to the University and the university's train station. So, if you're at all interested in the University of Luxembourg, staying here would be a good way to get a feel for what life near campus is like. All the while, you're 35 minutes via train from Luxembourg City's center.
Airbnb and Private Homes
Overall, we think that if you're about to become a citizen of Luxembourg, it might actually be very interesting to stay in a private home and get a feel for what it's actually like to truly live in Luxembourg. Today, many of our clients are staying in Airbnbs in Luxembourg City. And while there were not very many Airbnbs in Luxembourg in the past, we do more popping up on the market today.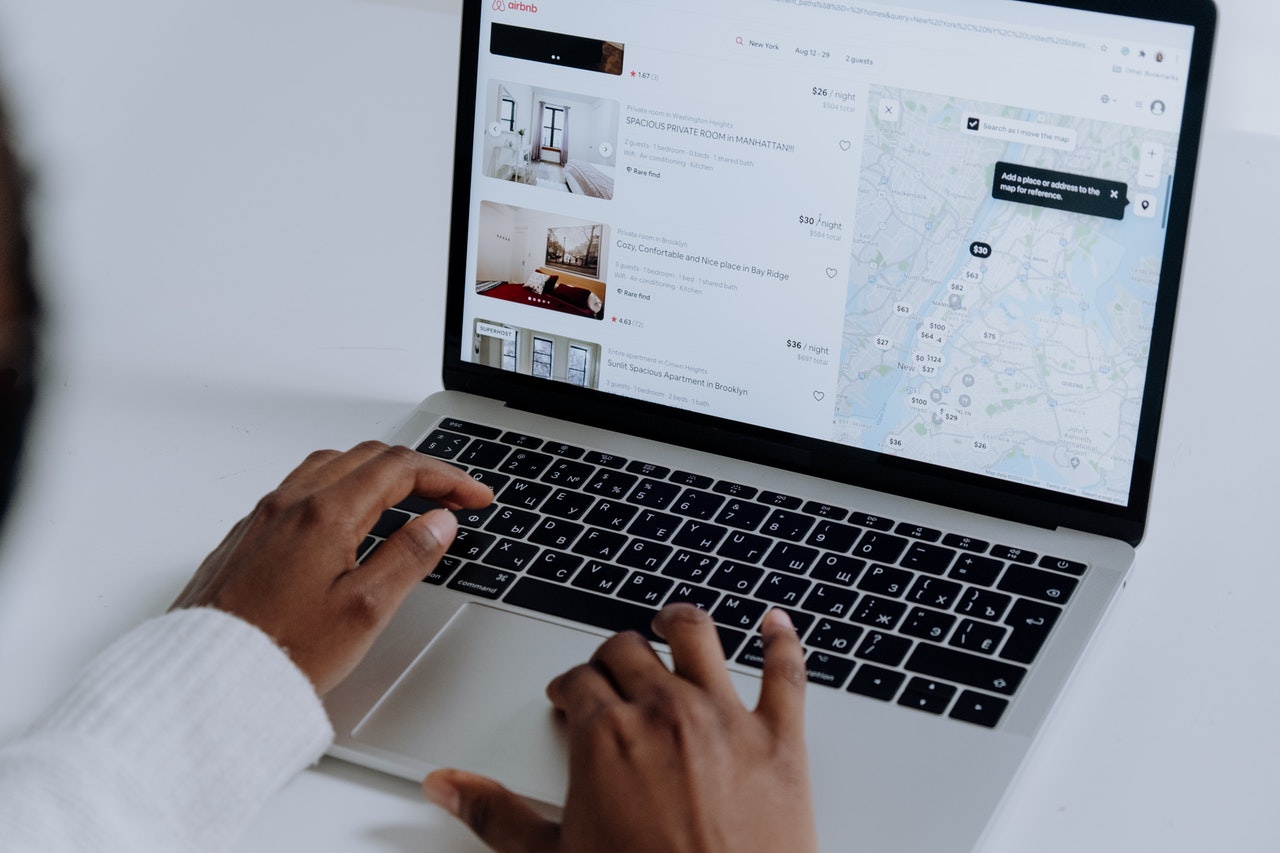 Best Neighborhoods for Airbnbs
Generally speaking, if you're looking for an Airbnb in Luxembourg City, there are some neighborhoods that are going to work out better for you during your stay. We would suggest looking in the neighborhoods of Limpertsberg or Belair. In upmarket Limpertsberg, you have easy access to the tram and the Bierger-Center. Belair is a middle class area with easy bus access to the Bierger-Center.
You might also find Airbnbs around Place de Metz and Place de Paris. This is the area that Daniel prefers to stay in Luxembourg.
And if you travel a bit further from the city center, you'll find neighborhoods such as Cents, Cessange, Merl, and Gasperich, which are also good places to look for an Airbnb. These areas are standard Luxembourgish neighborhoods where you will get a good idea of what life is like a little bit outside the city center. This also means you are likely to have more space. On the other hand, you may have to take multiple busses to get to the Bierger-Center.
Important to Keep In Mind
Although Luxembourg is a very safe city, it is a city all the same. That means there are all different kinds of neighborhoods. There is a triangle of streets between Rue de Strasbourg, Avenue de la Liberté and immediately in front of the Train Station (Gare), with a high concentration of nightlife venues and certain associated street activities that some visitors may find somewhat rowdy at night. If you were to ask a local what neighborhoods to avoid, they may tell you this area and Bonnevoie. We've stayed in both and been completely happy but we thought it was worth sharing this information all the same.
When making your trip to Luxembourg, whether for citizenship declaration or leisure, know that there are plenty of suitable accommodations available. For more advice on making your stay as seamless as possible, feel free to check out our Visit Luxembourg resource center!