Travel to Luxembourg reopens. Citizenship processing speeds up.
---
Summer 2021 Citizenship Updates
Looking for information on whether you can still apply for Luxembourg dual citizenship in 2021? Take our 2021 dual citizenship eligibility test. Have more questions? Contact us.
Scroll to the bottom of the page for our updates and information on Covid-19 and travel to Europe in 2021.
Citizenship Updates: Article 89
On June 15th, 2021, the Luxembourg Ministry of Justice published a very simple straightforward bill to extend the Article 89 deadline to December 31, 2022. The bill has the support of the Government. The national media and the Luxembourgish Embassy to the United States both announced that the deadline was in effect already extended to 2022. We will report on when the bill becomes law, but we consider based on the Embassy's announcement that the deadline is already 2022 for all intents and purposes.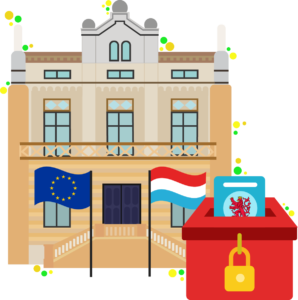 As you can see on our website's Coronavirus page, it is possible for Americans to travel to Luxembourg from June 28, 2021. So you now have from June 28th, 2021 to December 31, 2022 to make your travel to Luxembourg. LuxCitizenship clients, please remember to contact us at least 30 days before you plan to travel to Luxembourg. There are several steps to take and paperwork to update. We will reach out to you soon to get the latest information from you.
Do you need help finalizing phase 2 of the two-step Article 89 process to reclaim Luxembourg Citizenship? Even if you did Phase 1 on your own, many people seek out professional help with the certified translations and other parts of Phase 2. We can definitely help you. Check out our services page to learn more.
Finally, just as a side note, Deputy Sven Clement has introduced in the Chamber of Deputies a private members bill to re-open the entire Article 89 process and extend the deadline by 10 years. This does not currently have the support of the Government/Majority, but we'll let you know if anything advances on the bill. The last update was in mid-March.
---
Citizenship Updates: Article 7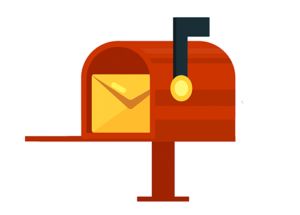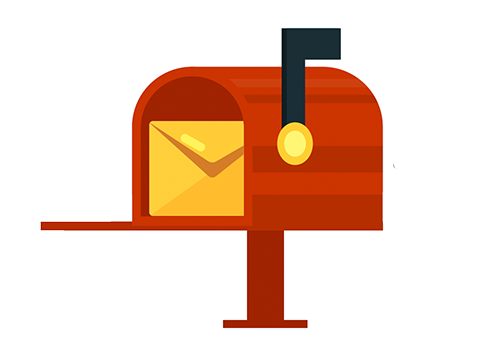 Around January 2021, the Ministry of Justice completed the processing of all different citizenship application types correctly submitted from US applicants in 2018. It then began processing Article 7 cases for 2019. All of our clients who originally submitted from January-December 2019 received their nationality certificates between February and May 2021. This would seem to indicate that very few applicants applied under Article 7 in 2019 compared to 2018. That would also reflect our own statistics.
So far, the Ministry also seems to be processing 2020 Article 7 cases with an increasing speed. As of early June 2021, the Ministry was processing LuxCitizenship Article 7 cases from late March 2020. Therefore, the current processing time of our cases sits at 15 months. We believe that this will continue to speed up until July/August during the summer holiday period.
Please remember that there is no legal processing time guaranteed for an Article 7 cases. Processing could slow down or even pause again with no notice.
---
Citizenship Updates: Article 23 Citizenship by Option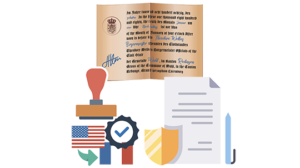 For individuals with a parent or grandparent that has or had Luxembourg citizenship (nationality), it is possible to obtain Luxembourg citizenship by option. For the citizenship by option process, there is no application deadline. However, you must travel to Luxembourg. It normally takes the Government in Luxembourg only 1-3 days to process a request for a Parent or Grandparent Nationality Certificate, plus mailing time to the USA (25 days). This processing time also applies to those who are applying under the 7-23 Posthumous Recognition of Citizenship by Option as well. This same processing time remains effective in 2021 as it did in 2020.
As with Article 89 candidates, we will be reaching out directly to Article 23 and 7/23 to discuss your travel options now that borders are open.
---
Passports
The Passport Office in Luxembourg has normal operating hours from 08:00 a.m.-4:00 p.m. Monday-Friday. The Embassy and Consulates of Luxembourg in the United States have limited operations due to Covid-19. However, it is possible to apply for a passport with justification for why you need it in the short term. This remains the plan for the foreseeable future. If you have a demonstrable urgent need for a Luxembourgish passport, IE you are planning to move to Europe imminently, you should contact the respective office for your address to see if arrangements can be made. For more information, visit https://guichet.public.lu/en/citoyens/citoyennete/papiers-identite/titre-voyage/passeport-biometrique-non-resident.html.
---
General Updates
Updates on Covid-19 in Europe and Luxembourg
The Covid-19 situation in Europe has changed dramatically since the beginning of this year. Most borders are open and over 60% of European Union adults have had a first vaccine dose. Generally, most countries in Europe are showing low Covid numbers, but there is some concern about the Delta Covid variant first observed in India. In particular, the United Kingdom and Portugal have experienced some concerning developments with the Delta variant. As a reminder the United Kingdom is no longer part of the European Union and has its own health and immigration regulations that are not necessarily reflective of the European Union policies. If you want to travel to the UK, you should look up the measures in place.
In Luxembourg, restaurants are open and nightlife venues can welcome up to 300 guests. After July 1, a European Union vaccine certificate comes into effect. This certificate has a QR card that restaurants and entertainment venues can check to permit you free entry without sanitary restrictions. This system is also in use for demonstrating during travel that you are vaccinated so you can travel to another country without taking a Covid test. So far, there is no way to get an American covid vaccine certificate recognized as a European QR code-based vaccine certificate. Apparently, negotiations are under way between the USA and Europe. In Luxembourg, if the restaurant only permits tables of 4, you can enter without the QR code. If they allow tables with over 10 people, they are required to check the QR code. In this case, you can alternatively use a test to prove you don't have Covid-19. You can usually pay to self-administer yourself a Covid rapid test that takes up to 15 minutes for results. Restaurants and bars either offer this test for free or for a fee of 3 Euros.
Definitely keep an eye on LuxCitizenship.com. Now that Europe is open, we're going to be posting a lot of videos and blogs about all you need to know about where to visit and what to do during your time in Luxembourg and travel tips.
Updates on Travel to Europe and Luxembourg
On June 28, 2021, American residents and individuals who have been in the USA for 14 days before travel can enter Luxembourg. This applies to vaccinated and non-vaccinated individuals alike. Even if you were vaccinated in the USA, you also need to take a Covid-19 test and present negative results to board your flight. Check out our dedicated Coronavirus page to see our video on traveling to Luxembourg and the latest information you need to know. LuxCitizenship clients should also check out our permanent Travel to Luxembourg page (you received a link via email) to lean the ins and outs of planning travel to Luxembourg in the current context.
LuxCitizenship Updates
LuxCitizenship continues to grow and expand its reach. We are now a community of 850 strong dual citizens and dual citizen applicants. Our team has also recently expanded and we want to thank Verônica and Anna so much for their help in helping us grow. Verônica is in charge of our Instagram and has created some amazing stories and reals to keep both our American and Brazilian audience entertained and informed. Anna is helping us with business development and communication.
Speaking of our Brazilian audience, we have recently launched LuxCitizenship.com in Portuguese. Did you know that there is a large population of Luxembourgers who also immigrated to Brazil from 1850-1910? We will not be assisting with dual citizenship cases for the Brazilian population. Rather, our Portuguese site is part of our future vision of turning LuxCitizenship.com into a resource page for dual citizens making the move to Luxembourg and Europe. On the Portuguese site, there are a number of videos and blogs about the ins and outs of making a move to Luxembourg as a dual citizen through ancestry. For our Brazilian readers, we'd love to have you submit your stories to our Video or Blog page. Please check it out!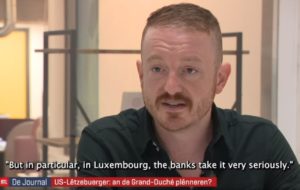 In May we released a special report about the Minnesotan Luxembourg dual citizens. Did you know that Minneapolis is the city in the USA with the most Luxembourg dual citizens? There's more Luxembourgish voters there than about half the towns in Luxembourg. Check out the interactive study and video to learn more. Also, check out all our unique, interactive American Luxembourger reports by checking out this page.
Finally, our Founder Daniel Atz and a few clients were recently interviewed on RTL TV about future plans to move to Luxembourg as dual citizens. Daniel spoke on the challenges that dual citizens from the USA might face in Luxembourg, including the American law FATCA. Check out the video and read Daniel's article about FATCA for more.
---