We want to contact you about the recent uncertainties with respect to the current COVID19 Coronavirus global health crisis. Your health and safety are of utmost importance to us. And we want to share updated information about possible effects on travel to Luxembourg.
SUMMER 2021 TRAVEL UPDATES
European Union & Luxembourg Open to US Travelers
Luxembourg opens to American travelers Monday, June 28, 2021.
On June 25th, Luxembourg's Ministry of Foreign Affairs confirmed that United States residents and those present in the USA for 14 days prior to travel can enter Luxembourg.
To learn about other European countries' travel policies, please check out Re-Open EU.
Do you need help with applying for citizenship in Luxembourg?
Traveling to Luxembourg & need help with Phase 2?
Need to travel to Luxembourg before December 31, 2022? We have the most affordable service packages for Phase 2 of the Article 89 Process.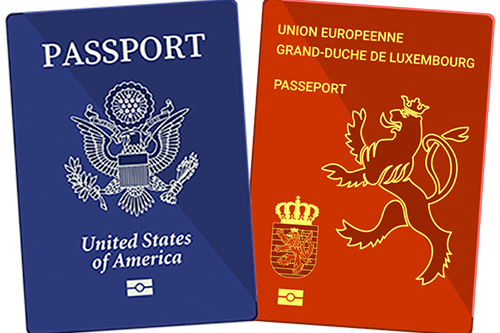 View Services
New applicant? Find out if you're eligible to apply.
Take our eligibility test and you'll get a response within 60 minutes. From there, you can learn about our customized services for you.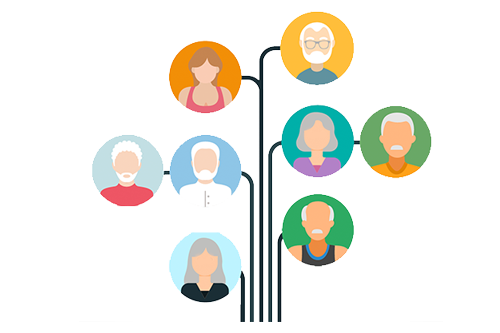 Take Eligibility Test
Covid-19 Travel Restrictions: EU
Applicants who must travel to Luxembourg to obtain citizenship (Article 89, 23, and 7/23) should be aware of the following.
DO NOT FORGET! Even if you are vaccinated, you must have

a negative PCR or antigen test less than 72 hours old

to re-enter the United States after your trip to Europe.
If you are a LuxCitizenship client and intend to travel to Luxembourg this summer, please let us know on the official LuxCitizenship Travel to Luxembourg page (Clients only). You should have received a link to this page in a recent email from us.
For more details, you should consult the European Union's official Re-Open EU tool which provides an overview of each country's regulations regarding Covid-19.
Luxembourg Citizenship Guidance – FOR ARTICLE 89 APPLICANTS ONLY
This section
only

applies to individuals who applied before December 31, 2018.
On March 17, 2021, Luxembourg's government confirmed that a law will be approved to extend the Article 89 deadline to December 31, 2022, due to ongoing Covid-19 related travel restrictions. Although the law has not been voted on in the Chamber of Deputies yet, the Government has already confirmed to the national media that this will happen. You are safe to operate as if this is already the policy.
Covid-19 Impacts on Applying in Person
We have received questions about whether Luxembourg will allow applicants to submit documentation by mail or electronically. We have also received questions about whether it will be possible to apply for citizenship in the United States. There will be no changes to the in-person application requirement in Luxembourg. 
Other Travel Considerations
-We encourage all travelers to obtain travel insurance and any other available/applicable insurances for their travel. Flight reservations originating in the European Union may benefit from European legal protections and entitlement to reimbursement for the impossibility to travel. You should check the individual terms and conditions of the travel you booked for more information.
-As in any case when traveling outside of the United States, you should check in with your medical insurance provider. You'll need to confirm that medical care outside of the United States is covered under said policy. If not, you should take out travel insurance or another policy that provides for medical care outside the USA. These policies are usually quite affordable.
We are here to be a resource for you and your family. The well-being of our clients is our highest priority. We will continue to keep you in the loop while encouraging everyone to make preparations for the next steps in the application process.