Situated in the unique landscape of Luxembourg are a host of historic castles and palaces. Some of them even date back to the 10th century, used for royalty and wartime purposes, among other things.
The Castles and Palaces of Luxembourg
In fact, Luxembourg has over 70 castles you can visit and another 60 grand manors and private properties. When you visit Luxembourg, they are an absolute must to understand the country!
What Are the Must-See Palaces and Castles in Luxembourg?
Among the best of these palaces and castles are the Grand Ducal Palace (a must-see if you're in the city), Vianden, Bourscheid, and many more. The Valley of the 7 Castles is also an easy day trip from Luxembourg City for those with a few days to explore.
The Grand Ducal Palace
Located in Luxembourg City, the Grand Ducal Palace serves a purpose noted by its name. It's the official residence of the Grand Duke in Luxembourg City. In truth, the Castle is mostly cerimonial. The Grand Ducal family does not live in town. After a coronation, the new monarch comes here to wave to the people.
When visiting Luxembourg City, people flock here to witness its majestic 16th-century facade. Visitors may tour the palace from July to August and get a glimpse of this unique landmark. 
Vianden Castle
Vianden Castle is a personal favorite of the LuxCitizenship team and many others. We love it because of its impressive Romanesque-meets-Gothic design. Its construction stretched over four centuries (11th-14th). At one point it fell into disrepair. Eventually, it was restored by the Government in the 1970s.
Today, CNN recognizes Vianden Castle as one of the most beautiful castles in the world. This is the perfect day trip destination for a traveler who only has a day to explore Luxembourg outside the city. You can easily reach it by train out of Luxembourg City. You can take a train 90 minutes from Luxembourg City to reach Vianden. Plus, it's on the border with Germany! Vianden gives you the chance to explore the North of Luxembourg (Éislek) and witness this structure's history and beauty. Visitors can currently tour the castle any day of the week, between the hours of 10 AM and 6 PM. Vianden will make you (even more) proud to be a Luxembourger!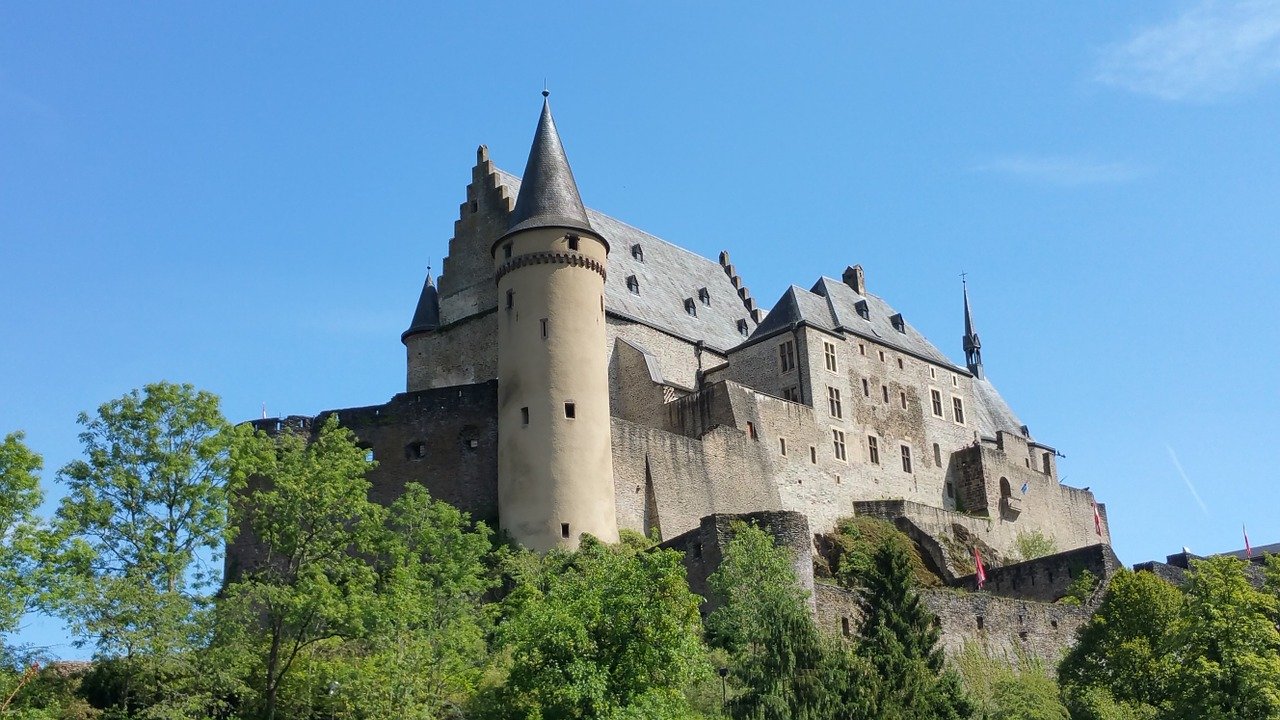 Bourscheid Castle
Bourscheid Castle is another favorite. Many Luxermbourgers debate between preferring Bourscheid and Vianden (you can guess our choice). The Castle is located in Bourscheid village in northeast Luxembourg, 30 minutes west of Vianden. Evidence shows that its roots go back to Roman times. In the 14th and 15th centuries, six Gothic towers were constructed and added to the castle, which was originally thought to be erected as far back as the 10th century. There is also a Gothic manor house located nearby called Stolzembourg House. This castle is the perfect destination for visitors who want to get a taste of small-town life in northeastern Luxembourg. It is open to tourists every day of the week from 9:30 AM to 6 PM for a small entry fee.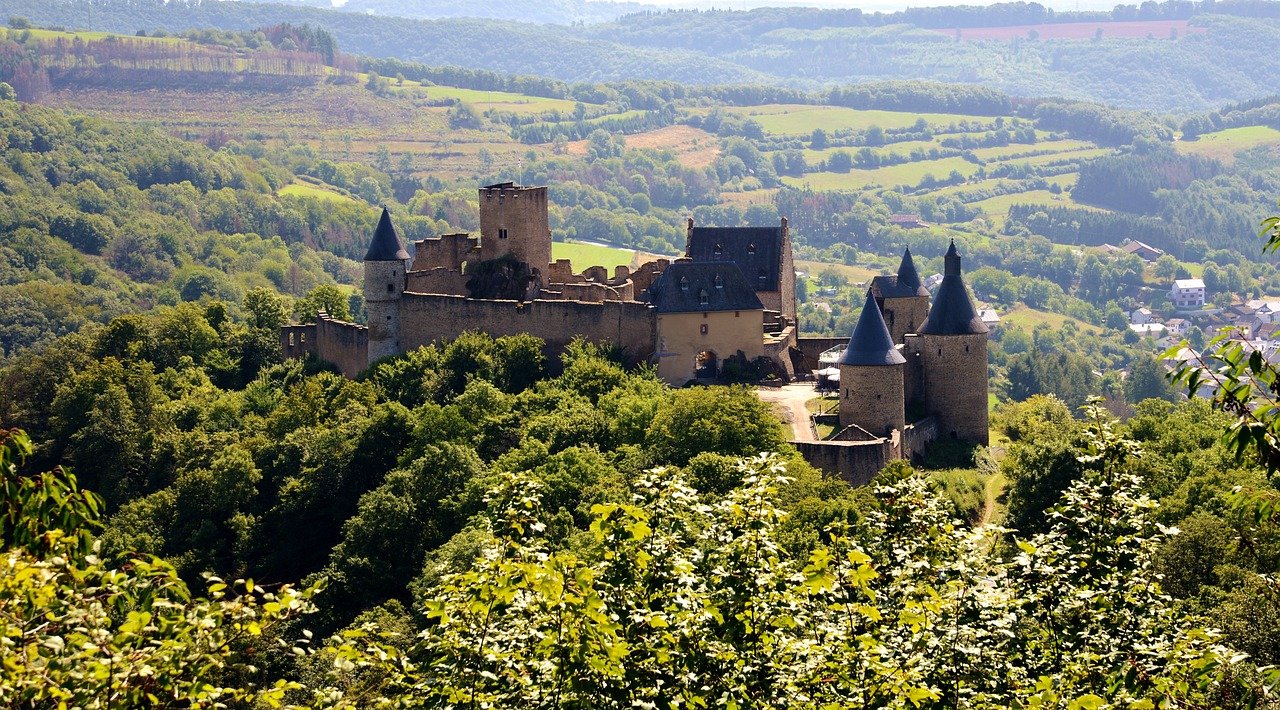 Colmar-Berg and Fischbach Castles
The Colmar-Berg and Fischbach castles are the official residences of the Grand Ducal family. Unlike the Grand Ducal Palace, they really spend their daily lives here. Unfortunately, you cannot just visit these castles. But they can be seen from the road or highway. If you're interested in monarchy, it's definitely worth a drive by. If you do something great for Luxembourg one day, you might get an invitation to visit for a garden party!
Other Castles Worth Seeing in Luxembourg
Follow the below links to find out which of these castles are open to the public for tours.