Who is Eligible to Recover Luxembourg Citizenship?
According to the Luxembourg Nationality Law:
-Any person who had a direct lineage Luxembourg ancestor alive on or after January 1, 1900
-The ancestor must not have lost Luxembourg citizenship according to laws in effect at the time
Application Process
The process for recovering Luxembourg dual citizenship and receiving your EU passport involves three main phases.
For most applicants, the total process will last 9-15 months.
-Use genealogical records to establish lineage to qualifying ancestor
-Collect relatives' vital documents from the USA & Luxembourg
-Request Luxembourg Ancestry Certificate
View Our Services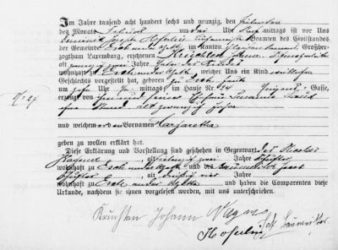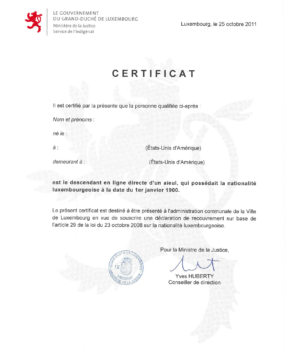 -Your eligibility is verified 4-6 months after Phase 1, then:
-Fill out the required paperwork in French or German
-Collect & translate vital documents and background checks
-Obtain Luxembourg Certificate of Good Standing
-Submit completed files in person in Luxembourg
View Our Services
-6-8 months after end of Phase 2, Luxembourg's government sends Court Order
-Fill out French-language Passport paperwork
-Wire fees to Treasury in Luxembourg
-Embassy or consulate visit