Today we update you on summer 2020 processing news. We are committed to bringing you the latest citizenship updates from Luxembourg. Find out the latest on applying for dual citizenship through your family origins. Have a question on any of this information? Contact us.
General Updates
Covid-19 in Luxembourg and Citizenship Processing
Luxembourg's State of Emergency related to Covid-19 came to an end this week on June 24th. Generally speaking, Luxembourg has been one of the countries in the world that best handled the Covid-19 Health Crisis. Offices have been back open for several weeks, and the country is now out of the lockdown. Many health measures are still in place. People still practice social distancing and obligatory mask-wearing in public. Both the Ministry of Justice and The Bierger-Center are now open with normal hours and are receiving public visits (with some changes). However, we can report that it has been extremely difficult to reach the Ministry of Justice. We have not received responses to emails, and few phone calls are answered. Generally, we have experienced a significant slow down in the processing of applications from the Ministry since late April.
Travel to Europe and Luxembourg
As we write, the European Union is currently debating regulations on who may enter Europe as of July 1st. Whether or not the United States or any other country is on the list as of July 1st, these decisions will be reviewed and updated every two weeks for the foreseeable future. Certain countries have exceptions to those rules. To learn more and if any country has exceptions allowing you to enter, please visit Re-Open EU for more information.
For Luxembourg's laws on entering the country for the rest of 2020, please see our page here: https://www.luxcitizenship.com/luxembourg-travel-2020
For more information on Coronavirus impacts across Europe, please see our page here:
https://www.luxcitizenship.com/coronavirus/
LuxCitizenship Updates
Between May and June, our reach on Facebook increased by 11,999%. We want to thank our clients and community for their engagement. We now have over 600 followers on our Facebook page. As the majority of our clients are following us there now, this will become the main place we share citizenship updates. We welcome you to like our Page as well.

While all of our team is now working fully remotely for the foreseeable future, our office at 387 Park Avenue South in New York City is back open. We are able to receive mail there.
Citizenship Updates: Article 89
Article 89 Deadline Extension to 2021
On June 18th, Luxembourg's Chamber of Deputies voted unanimously for an extension to the two-step process to reclaim Luxembourg Citizenship. If you applied before December 31, 2018, this is most likely the process you applied under, unless you have an all-male lineage. Previously, the deadline to travel to Luxembourg was December 31, 2020. The new deadline to travel to Luxembourg is now December 31, 2021. No other parts of the law were modified. It is still necessary to travel to Luxembourg.
NEW The Bierger-Center is now requesting that you inform them when you plan to travel there. Please contact us to discuss once you have travel dates.
For more information on the debate in the Chamber of Deputies, please visit: https://www.luxcitizenship.com/article-89-extension/
To see the videos from our international community campaign to get the law changed, please visit:
https://www.luxcitizenship.com/video-en/
To see the National TV News Report on the above Community Campaign and an interview with LuxCitizenship founder Daniel Atz and Luxembourg's Minister of Justice Sam Tanson, please visit:
https://www.youtube.com/watch?v=-UJ5um84HB4
Citizenship Updates: Article 7
Article 7 Applications Have Restarted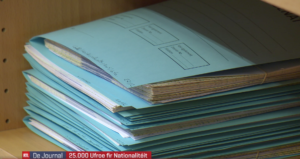 Article 7 is the process where applicants with an all-male lineage can apply by mail for citizenship. Processing of Article 7 cases restarted in mid-June 2020. We believe that candidates who applied under Article 7 will start receiving certificates in mid-July 2020. The processing last stopped on cases from May 2018, so we assume candidates that sent their applications in this period will get their certificates first. There are a lot of rumors going around of overseas mail complications with the USPS. This could cause further delays on certificates arriving in the USA. Once we have definitive updates on this, it will be announced on our Facebook. If you want to be kept in the loop, please like our page.
Citizenship Updates: Citizenship by Option
Luxembourg Nationality by Option Processing Restarted
For individuals with a parent or grandparent that has or had Luxembourg citizenship (nationality), it is possible to obtain Luxembourg citizenship by option. For the citizenship by option process, there is no application deadline, but travel to Luxembourg is required. Processing restarted for citizenship by option in late February 2020. If you have a parent or grandparent who had Luxembourg citizenship, now is a great time to apply. Check out our eligibility page and then get in touch with us to discuss.
NEW The Bierger-Center now asks you to contact them before traveling to Luxembourg to set up an appointment.
Passports
The Passport Office in Luxembourg is currently only accepting urgent passport requests and requests for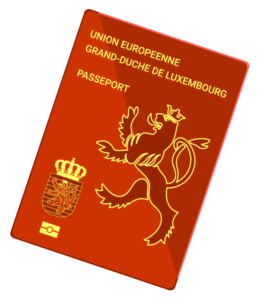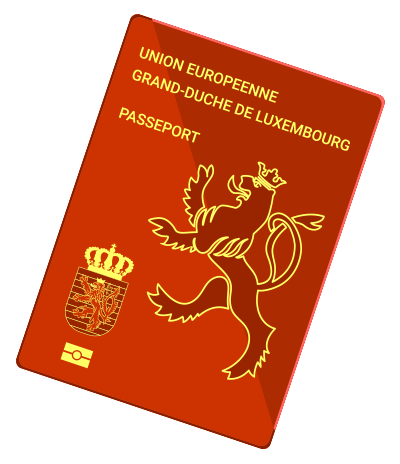 non-residents from 08:00 a.m.-1:00 p.m. You should contact them before traveling there. The Embassy and Consulates of Luxembourg in the United States have limited operations due to Covid-19. You should assume that routine passport processing is suspended for the foreseeable future. If you have an urgent need for a Luxembourgish passport, IE you are planning to move to Europe imminently, you should call the respective office to see if arrangements can be made.