Luxembourg's statistics on new citizens in 2022 show much lower numbers than could be expected for citizenship through ancestry. We analyze this trend.
Trends Analysis: Why Are The 2022 Luxembourg Dual Citizenship Numbers Not Bigger?
Years of Build up
By all predictions, 2022 was supposed to be a standout year for people reclaiming Luxembourgish citizenship through ancestry. Since July 2021, the extended deadline to apply to reclaim Luxembourgish citizenship through Article 89 had been set as December 31st, 2022.
From our estimates in January 2022, 1,966 American adults, 10,342 Brazilian adults and 3,725 others (16,033 total adults) were still eligible to apply for Luxembourg citizenship under Article 89 before the final deadline on December 31st, 2022. We at LuxCitizenship were certain that these numbers would pose a major logistical challenge for the Bierger-Center, the government office where people apply for Luxembourg citizenship.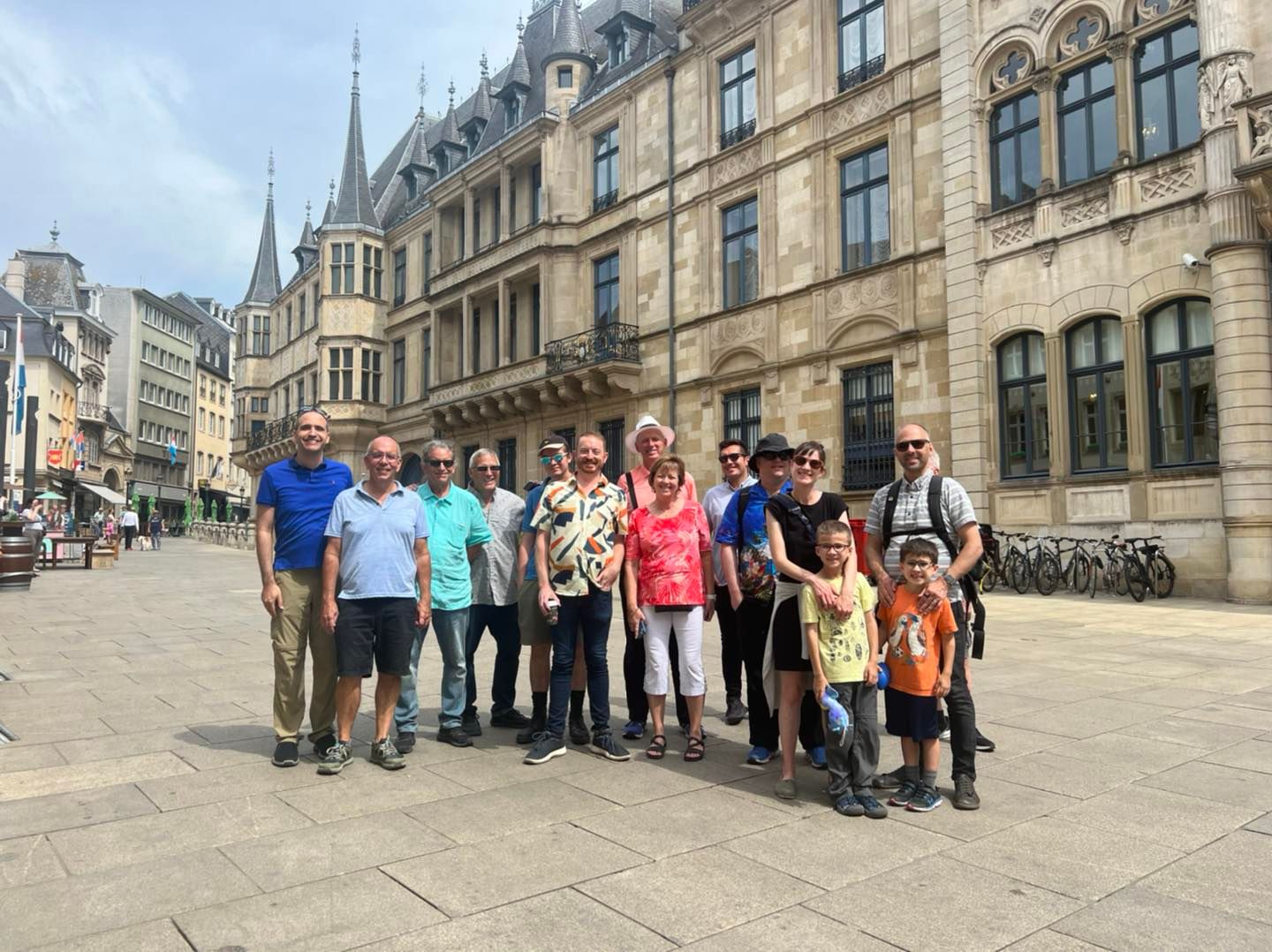 Many future dual citizens traveled to Luxembourg to apply around the time of the National Holiday, June 23rd, 2022
Since Luxembourg's Nationality Law reforms in 2008, the busiest year for Luxembourg citizenship acquisition was 2018 with 11,876 applications. 16,033 applicants under Article 89 alone would mean 2022 would be by far the record-setting year. This 16,033 figure would not even begin to account for the other paths to Luxembourg citizenship outside Article 89 (˜60% of 2022's total Luxembourg citizenship applicants). Considering these factors, if 16,033 people were to apply under Article 89, surely the total number of people applying for Luxembourg citizenship in 2022 would more than double the numbers set in the last record year.
Rule Changes
The Bierger-Center was also keenly aware of this reality. In April 2022, the center announced the implementation of an appointment system for citizenship applications to control the daily flow of applicants.
While no third party had direct access to the scheduling system, we were aware of the file numbers associated with our clients' requests. By mid-year, we were extremely concerned by how low the total number of requested appointments were compared to the 16,033 eligible people.
The Bierger-Center was also aware of this reality. It seemed reasonable to predict that a huge number of applicants may attempt to apply in the final three months before the deadline. In summer, the Bierger-Center staff requested that Luxembourg's government once again postpone the final deadline to reclaim citizenship under Article 89.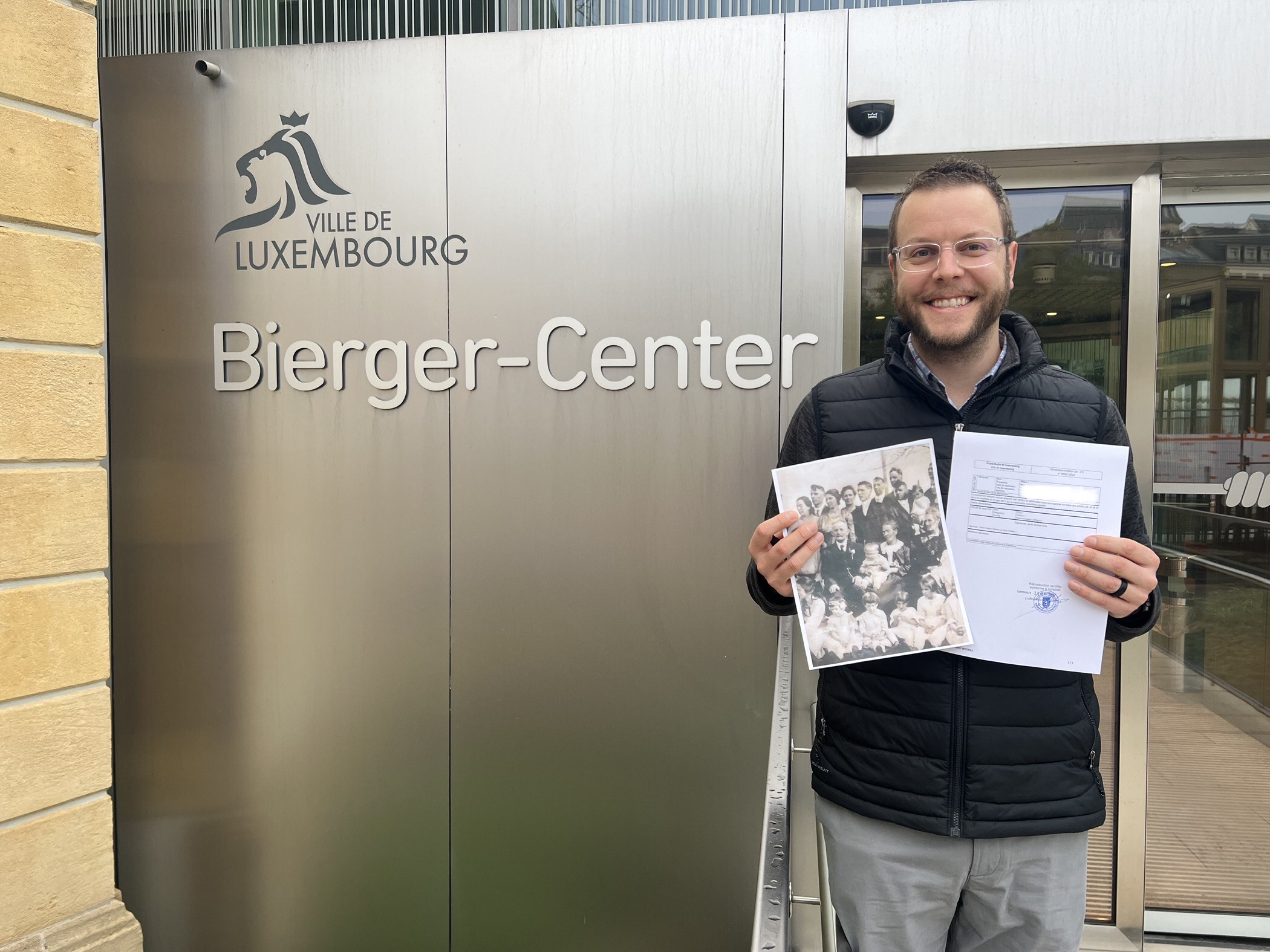 An applicant who just finished his dual citizenship declaration celebrates outside the Bierger-Center
The government agreed and extended the Article 89 deadline to 12/31/2025 in late December 2022. While most of LuxCitizenship's own clients had already made their travel plans well before the government announced the deadline extension, we believe that the rumors of an extension over the previous months still had a major impact on the total number of people traveling to Luxembourg at the end of 2022.
We're Still Missing a Piece of the Puzzle
All the same, what exactly transpired? How was it that in 2022 only 4,127 people applied for Luxembourg Dual Citizenship through an ancestor alive on January 1st, 1900, while 16,033 were eligible? This number feels especially shocking when you consider that most applicants thought they were up against a final deadline on December 31st, 2022. The new 2025 deadline was only officially voted on December 21st, 2022, 10 days before the previous deadline.
First, it should be noted that the government's statistics are actually based on individuals who have received their citizenship, not just made the in-person citizenship declaration in Luxembourg. It takes 4 months for an applicant to receive dual citizenship after making the in-person declaration. Therefore, anyone who applied in September – December 2022 is not included in the published figures. On the other hand, these figures do include applications from September-December 2021, as someone who applied on September 1st, 2021, got their citizenship on January 1st, 2022.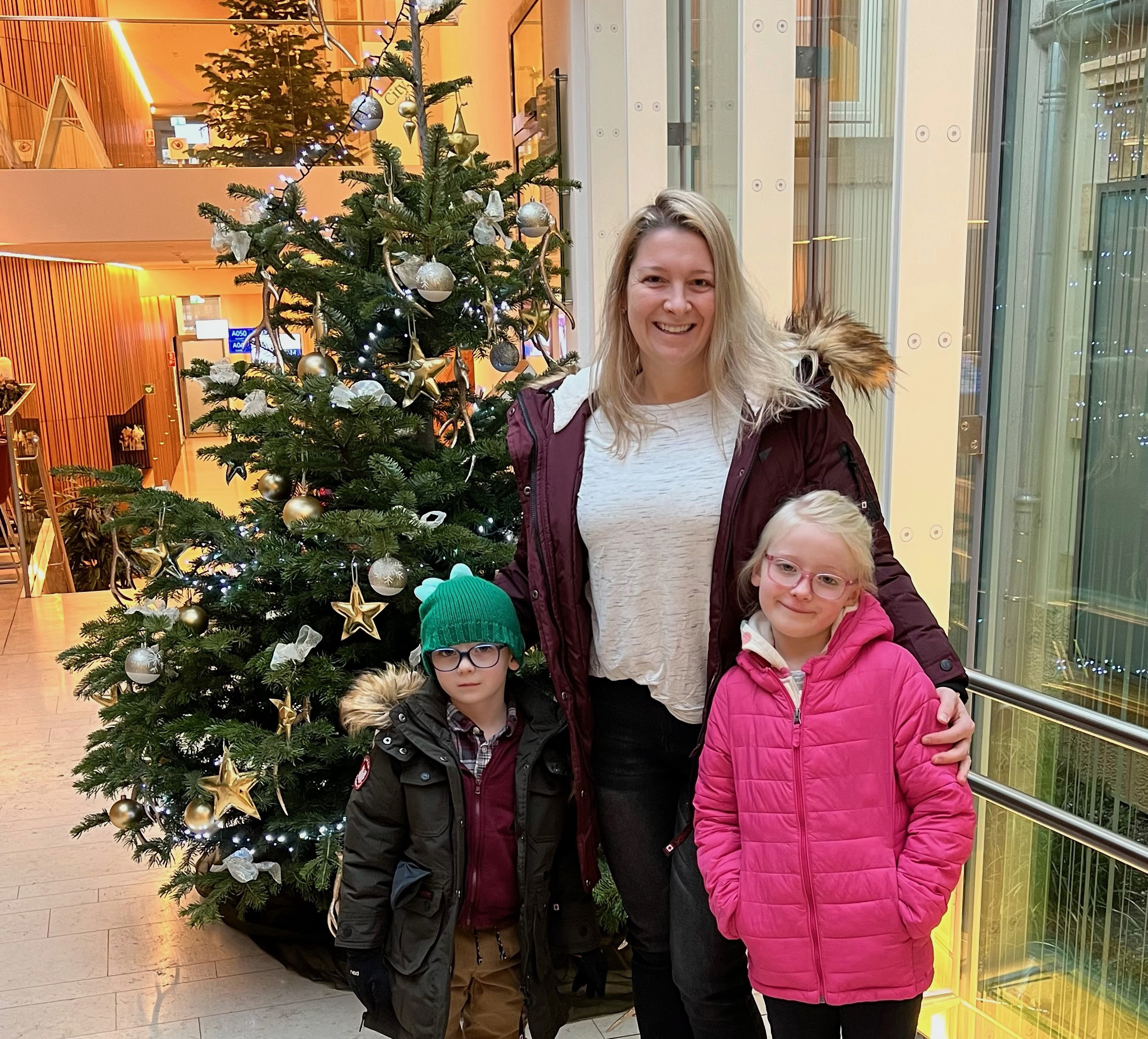 Like this family, people who applied for citizenship during the holidays are not counted in the 2022 statistics
Speaking from LuxCitizenship's perspective, 43% of our own clients who traveled to Luxembourg in 2022 did so in the last 4 months of the year alone. Therefore, these individuals are not counted in the 2022 statistics. We know anecdotally from the Bierger-Center that a huge number of people traveled to Luxembourg in the last 4 months of the year. The Bierger-Center contacted us about November in particular, where we know that around 100 people were applying per day on certain days.
We also know from the Bierger-Center directly that around 9,000 total people requested citizenship appointments from May-December 2022. In summary, LuxCitizenship's estimate is that 3,500-5,000 more adults applied for Luxembourg citizenship under Article 89 during the period September-December 2022.
What We Can Expect In Years Ahead
The Luxembourgish Ministry of Justice confirmed in the past that approximately 47,472 adults had their Article 89 Phase 1 application accepted. As of August 31st, 2022, 35,710 people or 75% of that total had completed Phase 2 of the application process. This means that in theory, as of that date, there were 11,762 people are still eligible to complete their Phase 2 declaration by the new deadline of December 31st, 2025. These 11,762 people include 1,328 Americans, 7,067 Brazilians, and 3,367 individuals from other nations.
Our estimate is that there will be one large last peak of American applicants shown on the 2023 Government Statistics report which will be released in January 2024. After that, the 2024 and 2025 statistics report will show far fewer applicants. From our side, there is a certain number of applicants who have abandoned pursuing citizenship all together, including individuals who have passed away since applying for Phase 1 in 2018.