Need to travel to Luxembourg by
December 31, 2025?
**NEW: On 12/21/22 the deadline to apply for Luxembourg citizenship under Article 89 was extended to 12/31/2025.
The Bierger-Center now works with appointments for reclaiming Luxembourg citizenship. LuxCitizenship clients have priority access to the system.
Need to travel to Luxembourg by
December 31, 2022?
I

t is once again possible to travel to Luxembourg to complete your Citizenship declaration

! Our team at LuxCitizenship is here to help you make your final steps towards Luxembourg citizenship as seamless as possible. We do the paperwork, translations, and more.
Does this page apply to you?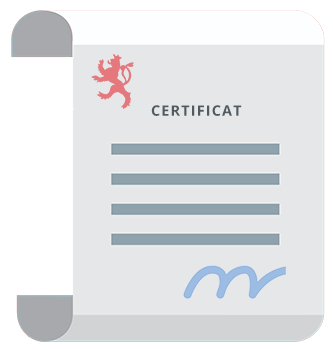 Did you have a Luxembourgish ancestor alive on January 1st, 1900 and make an initial application for Luxembourg citizenship before December 31, 2018?
If so, you're ready for Step 2 in the citizenship process! It's time to travel to Luxembourg. This page is for you!
Even if you completed Phase 1 of the process without professional help, Phase 2 in the citizenship process requires you to seek professional assistance.
From travel planning in the time of Covid, to Luxembourg certified translations, background checks and more, Phase 2 is complicated.
We have helped over 1,200 Americans on the path to dual citizenship. Let our experts take care of the whole process for you.
Find out more below or take next steps now!
1.   Check out the information on this page to learn more about the Article 89 application process, our services, and pricing.
2.   After reviewing our resource materials, you can request a quote to discuss next steps with our experts. 
Special Benefits for LuxCitizenship Clients
Priority Appointment Booking – Regular applicants are required to send a digital copy of their application documents for the Bierger-Center's review in order to request an appointment time. It takes the Bierger-Center 30 days to respond to your request. As a designated trusted organization for dual citizenship applications, LuxCitizenship clients are able to request an appointment without waiting. Fast possible results.
Access to Exclusive Business Networking Group – LuxCitizenship has created a closed, private LinkedIn group for (future) Luxembourg dual citizens. Directly network with other dual citizen business professionals — an exclusive client benefit.
LuxCitizenship Dual Citizen Events – Our team hosts client exclusive events in both the United States and Luxembourg.
Article 89 Services
Learn more about how our team can help you in completing Phase 2 of your citizenship application.
PLEASE NOTE: We are currently accepting Article 89 clients who applied before 12/31/2018, have their Luxembourg ancestor certificate, and plan to travel to Luxembourg this year before 9/1/2023.
Starting in May 2022, an appointment is required to apply for Luxembourg Dual Citizenship under Article 89 (people who first applied before 12/31/2018). Regular applicants are required to send a digital submission of their application documents to the Bierger-Center for review to then request an appointment time. In most cases, it takes the Bierger-Center at least 30 days to review and respond to your emailed request. Because the Bierger-Center has designated LuxCitizenship as a trusted organization for dual citizenship applications, LuxCitizenship clients are able to circumvent the 30 day wait to request an appointment. We are able to help you secure an appointment time as fast as possible.
Request a Proposal
Please note that from 01/15-03/15/23, we are only accepting limited new client engagements. To learn more, visit https://www.luxcitizenship.com/client-engagements. By filling out this proposal request form, you've been added to the waiting list for new service. Someone will be in touch with you as appropriate.
Secure checkout guaranteed via Stripe, the industry standard in online payments.