Luxembourg's leaders include the likes of the EU's founding father, the President of the European Commission, as well as many highly respected diplomats.
Luxembourg: A Country Full of Leaders
Despite being a leader of France, the founding father of the European Union Robert Schuman was born in the Grand Duchy of Luxembourg. He was born to a Luxembourg mother. Anyone that knows their European Union rights knows they have a Schengen passport. Schengen is a town in Luxembourg.
Former Luxembourg Prime Minister Jean-Claude Juncker is the President of the European Commission. As a result, this makes him equivalent to Europe's president.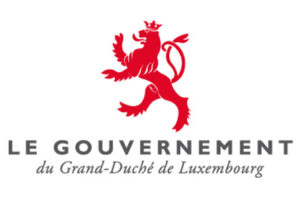 People often see Luxembourg's Prime Minister Xavier Bettel in circles with Europe's most important leaders. This seems in contrast to his governing of one of its tiniest countries.
Luxembourg's diplomats are highly respected by US Foreign Service Officers (Diplomats) and others as incredibly effective in multilateral global institutions.
What's behind this penchant for leadership and bridge-building in the country?
Luxembourg has always been a country that has acted as a crossroads. Furthermore, Luxembourg's importance first came due to the very strategic position of the fort that was the precursor to Luxembourg City.
Having long been at the intersection of Europe, Luxembourgers are fluent in both French and German, allowing them to communicate at a native level with the two largest linguistic groups in Europe (France/Belgium and German, Austria, Switzerland). Moreover, being of Europe's tiniest states, Luxembourg also needs the support of its neighbors in order to survive.
Would you like to learn more about the leaders that come from Luxembourg? Please visit the below links to find out more:
HEAD OF STATE: Grand Duke Henri 
HEIR APPARENT TO THE THROWN: Prince Guillaume
HEAD OF GOVERNMENT: Xavier Bettel
EUROPEAN COMMISSION PRESIDENT: Jean-Claude Juncker