Each year, Luxembourg celebrates its national holiday. This holiday is meant to be the Grand Duke's birthday, on June 23rd. This year, the LuxCitizenship team all journeyed to Luxembourg City for the festivities of the event.
Celebrating the Grand Duke's Birthday
It is a site to see all the Luxembourg flags flying high in the country, from the Capital to every individual village. Traditionally, Luxembourg City holds a number of concerts on the evening of June 22nd. A large fireworks show follows them. Esch-sur-Alzette also holds a smaller festival with fireworks. In smaller townships in the countryside, the local town hall may provide a feast for its local residents.
The Big Parade
Luxembourg City always holds a number of events on June 23rd. A special military parade is the central event of the day, held near a principal avenue near the Luxembourg City train station. The team learned that there is a strict protocol for the traditions of the parade. You will see crowds gather to get a glimpse of the walk-by of the Grand Duke, who is inspecting the country's troops. Military bands eventually give way to a number of military vehicles, as well as emergency services vehicles from around the country. The LuxCitizenship team agreed that the best part may have in fact been the multiple platoons of rescue dogs.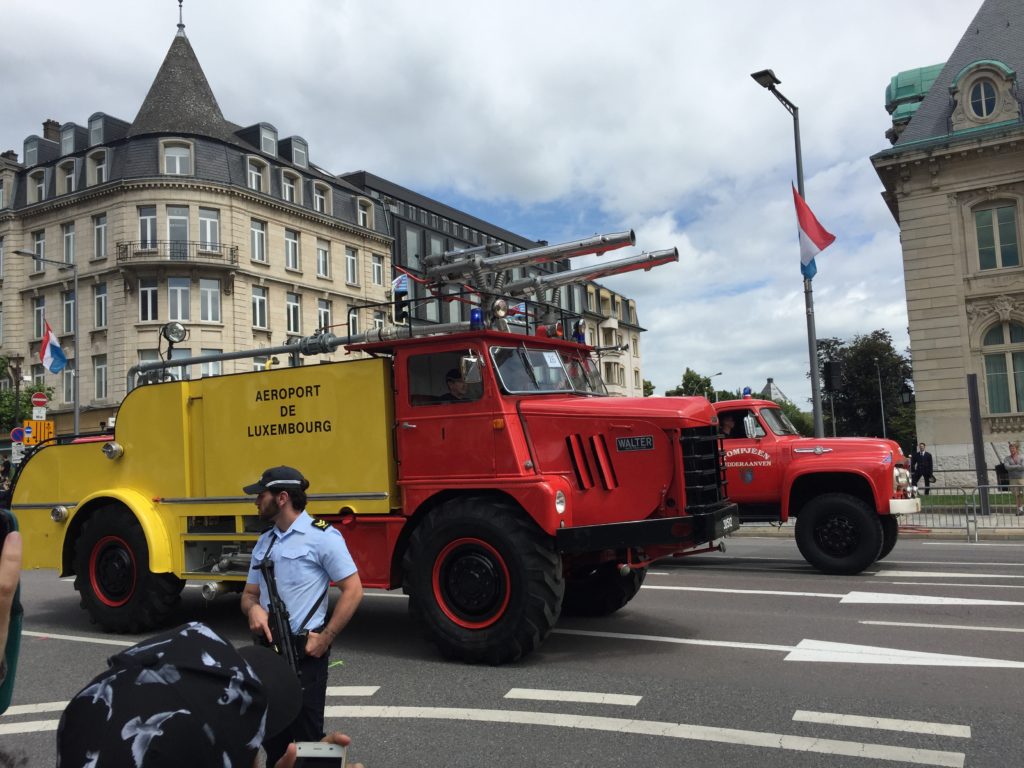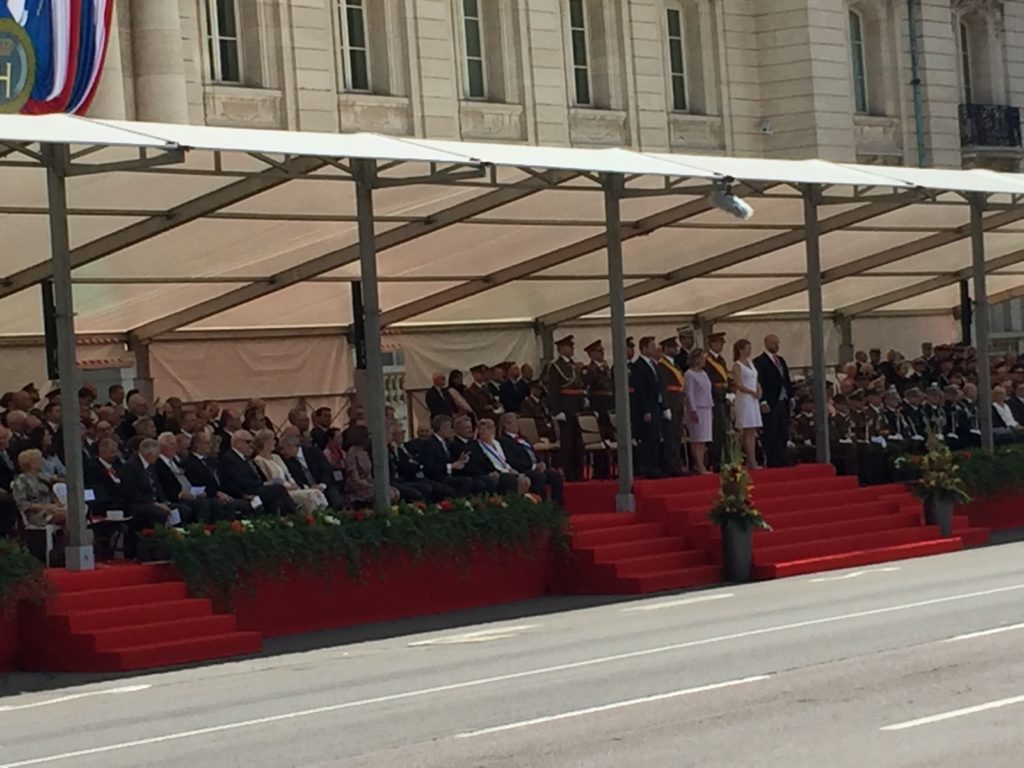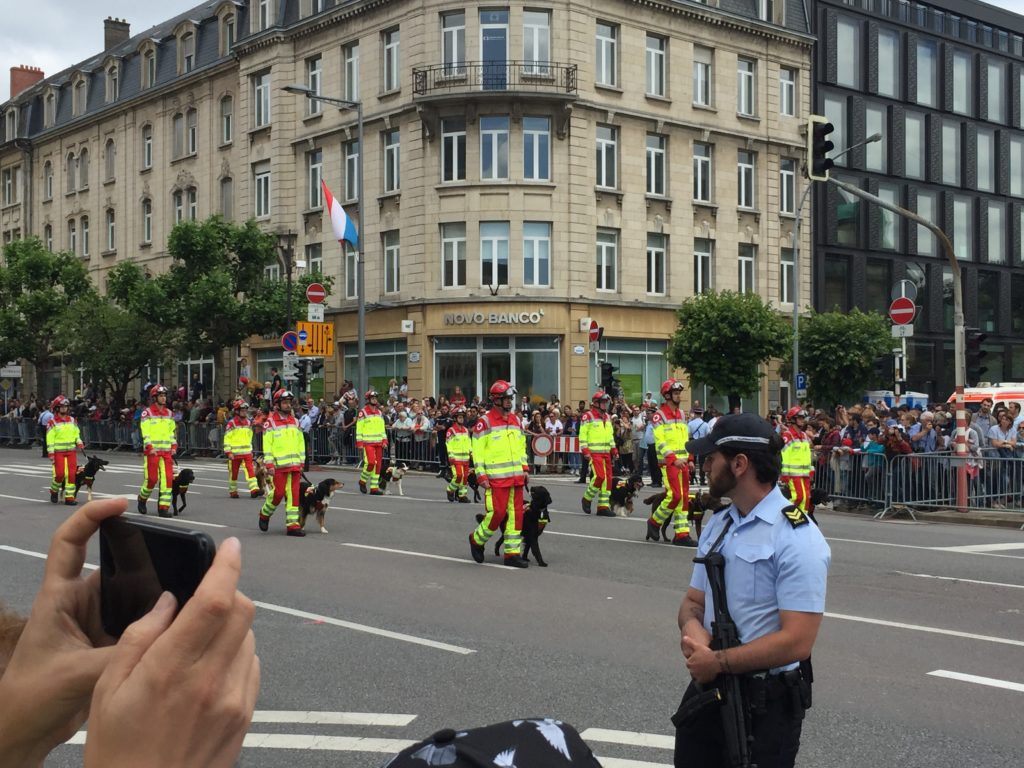 Following the military parade, the National Cathedral holds a Te Deum, or interfaith religious ceremony, for singing traditional songs. The entire Grand Ducal family was in attendance for this event.
The National Holiday is a unique and beautiful time to see the country of Luxembourg. It's a time when the country is truly in full bloom. This time of year, the Grand Duke's flag is flying everywhere across the country. Applicants for Luxembourg citizenship should note that government offices are closed in observance of the holiday.