Travel to Luxembourg temporarily ends for American travelers, general speed increases in application processing.
---
Fall 2021 Citizenship Updates
Looking for information on whether you can still apply for Luxembourg dual citizenship in 2021? Take our 2021 dual citizenship eligibility test. Have more questions? Contact us.
Scroll to the bottom of the page for our updates and information on Covid-19 and travel to Europe in 2021.
Citizenship Updates: Article 89
On August 20th, 2021, Luxembourg posted the updated law extending the Article 89 deadline from 12/31/2021 until 12/31/2022. The original deadline to travel to Luxembourg and sign a declaration of Luxembourg citizenship for people with a Luxembourgish ancestor alive January 1, 1900 was set for 12/31/2020. This is now the second time this law has been extended. As a reminder, this deadline only applies to people who completed phase 1 of the dual citizenship process before 12/31/2018.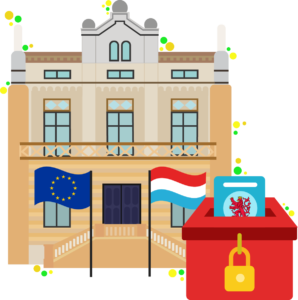 There are some updates to the in-person citizenship declaration process, including the Bierger Center's request that citizens send their application materials to their office in advance via email. LuxCitizenship has been proactively contacting all of our existing Article 89 clients who have the travel deadline to update your files. We will be handling the email to the Bierger Center.
The recent ban on Americans traveling to Luxembourg after 9/22/2021 is a good reminder that it is important to plan not to put off completing your dual citizenship application. It is LuxCitizenship's opinion that the deadline to recover citizenship will not be postponed a third time and 12/31/2022 is the final deadline. The Bierger Center has said that it will impose an appointment system in the future, for now you can just show up at the Bierger Center and wait your turn for an appointment. We believe this appointment system will go into place once Luxembourg opens its borders to more countries, especially Brazil. There are 5 Brazilians applying for citizenship for every American and over 10,000 Brazilians that need to complete their citizenship procedures. Once the borders open up again, do not wait. Take advantage of the opportunity to complete your citizenship procedure before the appointment system comes into place. We will have no way to help you if you miss the opportunity to travel on the dates once the appointment system is in place.
Do you need help finalizing phase 2 of the two-step Article 89 process to reclaim Luxembourg Citizenship? Even if you did Phase 1 on your own, many people seek out professional help with the certified translations and other parts of Phase 2. We also connect all of our clients with a special Covid Travel Resource center which explains the USA and Luxembourg's Covid-19 regulations affecting your travel. The rules change overnight now. Trust in the resource that keeps you updated! We can definitely help you with Phase 2 of the dual citizenship process. Check out our Article 89 services page to learn more.
---
Citizenship Updates: Article 7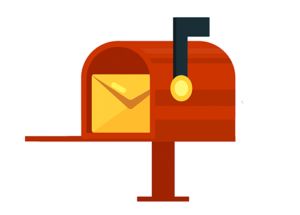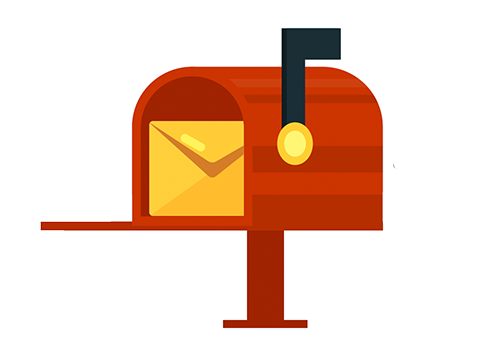 The processing of Article 7 cases continues to speed up. Our last 2020 Article 7 application sent in on 12/31/2020 was reviewed on September 20th, 2021. All our 2020 clients should have certificates in hand by mid-October 2021. The current processing time for an Article 7 case is about 8 months. We believe that could be down to 6 months processing time by the end of year, indicating that clients who submitted applications for Certificates of Nationality under Article 7 through June 2021 may expect to have responses by the end of the year.
*NEW* The Luxembourgish Government recently started issuing application case number for individuals applying under Article 7. The case number comes via email after the government receives your case. When we submit your application for a Certificate of Nationality under Article 7 to Luxembourg, you should expect to get an email a few days later with the subject "acknowledgement of receipt" containing your case number. Please forward our team this email as soon as you get it!
---
Citizenship Updates: Article 23 Citizenship by Option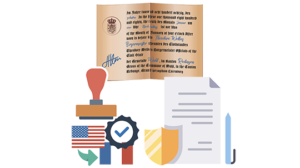 For individuals with a parent or grandparent that has or had Luxembourg citizenship (nationality), it is possible to obtain Luxembourg citizenship by option. For the citizenship by option process, there is no application deadline. However, you must travel to Luxembourg. It normally takes the Government in Luxembourg only 1-3 days to process a request for a Parent or Grandparent Nationality Certificate, plus mailing time to the USA (25 days). This processing time also applies to those who are applying under the 7-23 Posthumous Recognition of Citizenship by Option as well. This same processing time remains effective in 2021 as it did in 2020.
As with Article 89 candidates, please remember that applicants under the Article 23 and 7/23 Citizenship by Option process will also be subject to the Bierger Center's future appointment system mentioned in the Article 89 section above.
---
Passports
The Passport Office in Luxembourg has normal operating hours from 08:00 a.m.-4:00 p.m. Monday-Friday. The Embassy and Consulates of Luxembourg in the United States have limited operations due to Covid-19. However, it is possible to apply for a passport with justification for why you need it in the short term. This remains the plan for the foreseeable future. If you have a demonstrable urgent need for a Luxembourgish passport, IE you are planning to move to Europe imminently, you should contact the respective office for your address to see if arrangements can be made. For more information, visit https://guichet.public.lu/en/citoyens/citoyennete/papiers-identite/titre-voyage/passeport-biometrique-non-resident.html.
---
General Updates
Updates on Covid-19 in Europe and Luxembourg
As you are probably well aware by now, on August 30th, 2021, the European Union removed the United States from the countries that could enter the EU with no restrictions. Some countries have banned American travelers outright as a result, others just strengthened entry requirements for Americans entering their country. It took Luxembourg some time, but on September 20th, 2021, Luxembourg announced an outright ban on Americans entering the country.
It should be noted that Luxembourg made a new category of people who could enter the country at the same time: fully vaccinated individuals with vaccines administered in a country that the EU has agreed to recognize that country's vaccine certificates. The United States and the European Union have not yet come to an agreement on recognizing each other's vaccine certificates. On September 20th, 2021, the United States government announced that the country would open its borders to vaccinated international travelers in November. We are optimistic that the USA and EU will enter into an agreement to recognize each other's vaccine certificates some time in October. This would allow vaccinated Americans to enter Luxembourg. Until such time, we will just have to wait. And until that time, Americans cannot legally enter Luxembourg.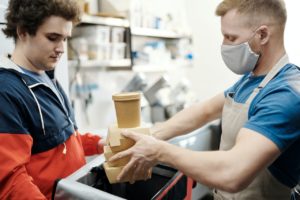 Generally at this stage, over 70% of the European Union is fully vaccinated. As a result, generally speaking, most European countries have higher total vaccination rates than most states in the United States. Oddly enough, Luxembourg is actually one of the countries with one of the lowest vaccine take up rates in Europe (although the number is higher than the American average). That said, even though the Delta variant accounts for nearly 100% of new cases in Luxembourg, the Covid situation remains stable in Luxembourg. The Government, like those in border countries, is working on granting more and more liberties on the ground due to high vaccine rates and stable Covid-19 infection rates.
In Luxembourg, restaurants are open and nightlife venues can welcome up to 300 guests. After July 1, a European Union vaccine certificate came into effect. This certificate has a QR card that restaurants and entertainment venues can check to permit you free entry without sanitary restrictions. This system is also in use for demonstrating during travel that you are vaccinated so you can travel to another country without taking a Covid test. So far, only people who are already Luxembourgish citizens can apply to have their American vaccine card recognized with a Luxembourgish QR code-based vaccine certificate as well. If you travel to border countries which also require a Covid pass to enter most businesses and venues, such as France, it is often easier to have your US CDC card turned into a European DCC or Covid certificate. EU Covid-19 DCC's or Digital Covid Certificates are usable in all other European countries
LuxCitizenship Updates
The LuxCitizenship team has been working on more and more videos to keep you connected and informed about Luxembourg. With the borders to Luxembourg temporarily closed to American travelers, we invite you to check out our virtual Visit Luxembourg center for video tours of Luxembourg and practical articles on planning your trip. Start planning your trip to Luxembourg to claim dual citizenship after the borders re-open!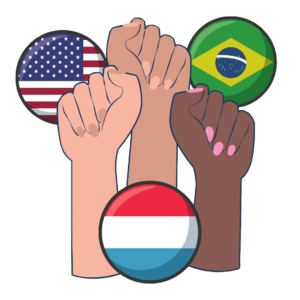 We are also continuing to work on our LuxCitizenship.com in Portuguese project. Did you know that there is a large population of Luxembourgers who also immigrated to Brazil from 1850-1910? We will not be assisting with dual citizenship cases for the Brazilian population. Rather, our Portuguese site is part of our future vision of turning LuxCitizenship.com into a resource page for dual citizens making the move to Luxembourg and Europe. On the Portuguese site, there are a number of videos and blogs about the ins and outs of making a move to Luxembourg as a dual citizen through ancestry. For our Brazilian readers, we'd love to have you submit your stories to our Video or Blog page. Please check it out!
---