LuxCitizenship was founded by Daniel Atz in 2016 to help individuals with Luxembourg heritage gain dual citizenship.
Based in New York City, the team has assisted over 300 clients with processing the paperwork, genealogical searches, document requests, and translations required to qualify and complete the Articles 7, 23, or 89 Luxembourg citizenship recovery process.
ABOUT OUR FOUNDER: Daniel Atz recovered Luxembourg citizenship in 2014. Daniel has been repeatedly featured on Luxembourg national television station RTL for stories relating to his dual citizenship. Originally from Omaha, Nebraska, Daniel studied European Business Law at the École Supérieure du Commerce Extérieur (Superior School for Foreign Trade) in Paris, France. Daniel is a fluent French, Portuguese, and Mandarin speaker. Before founding LuxCitizenship, Daniel worked in foreign government relations & consulting with a career spanning 3 continents. Daniel is very active with the European-American Chambers of Commerce in New York.
Why Luxembourg?
Luxembourg citizenship opens the doors to a life in one of the world's most developed, multilingual countries. Moreover, Luxembourg citizenship also allows those in possession of their passport to study, work, and freely reside in all 27 countries of the European Union without a visa.
-Luxembourg has an extremely strong economy with amazing work opportunities
-Most Luxembourgers speak English and the three national languages
-Luxembourg is one of the capitals of the EU
-Passport grants right to live & work in over 30 European countries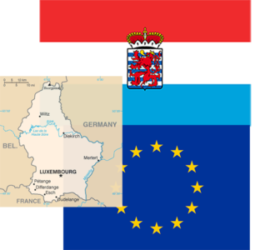 ---
What is Luxembourg Nationality vs Luxembourg Citizenship?
For our purposes, nationality and citizenship are the same things. The United States and some other English speaking countries refer to the people living in their countries as "citizens," while many countries in the world instead use the term "national." In the press, you might hear about a "United States citizen" and a "French national". These terms mean the same thing, "a person." So, "nationality" and "citizenship" are also in fact the same thing. Because our website is in English, we use the term citizenship. The Government in Luxembourg prefers the term "nationality". 
---
Do I have to go to Luxembourg in person?
Yes. To complete Phase 2 and recover citizenship, you must appear in person before the Civil Registry in Luxembourg City or another commune of Luxembourg. Your minor child does not need to appear with you.
The in-person meeting is straightforward and can be carried out in English.
If you are acquiring Luxembourg Citizenship through Article 7 you do not need to appear in person.
---
What are the implications of Dual Citizenship?
Neither the United States of America nor the Grand Duchy of Luxembourg forbid dual citizenship. The Embassy of Luxembourg in Washington, D.C. encourages all interested applicants to inform themselves about the implications of dual citizenship. U.S. applicants should contact the State Department for any serious questions.
LuxCitizenship only provides applicants with process information concerning applying for Luxembourg dual citizenship. LuxCitizenship does not provide legal advice.
---
Will I owe any taxes to Luxembourg?
Only individuals with some form of Luxembourg source income, such as that from inheritance, real estate, rental income, or business/employment income in Luxembourg, owe Luxembourg taxes.
LuxCitizenship can direct individuals with Luxembourg source income to the competent Luxembourg-based institutions for more information.
---
More Questions? Call us or write a message below.