Are you ready to join your family in reclaiming Luxembourg citizenship?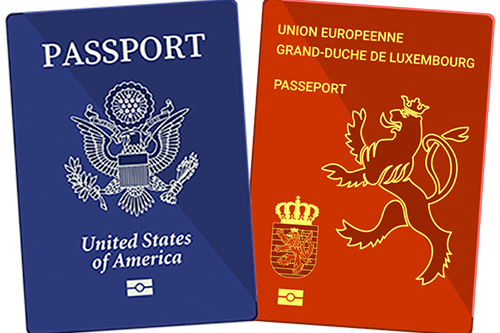 You will be prompted to complete payment and then fill out a short intake form.
Get Started
Safe and secure checkout guaranteed via

Important Information

Every applicant, adult and minor, must meet our identification requirements to apply. For adult applicants, this means having a valid, unexpired US or Canadian passport, and for minors either an unexpired passport or State ID (not a drivers license or permit). You must be able to provide these in digital scanned format at checkout or within 5 business days via email to meet the terms of our contract.
LuxCitizenship Article 7 Services
Our team of experienced professionals is dedicated to supporting you throughout your journey to Luxembourg citizenship! By checking out, these are the exact services that you can expect to receive.
Read our Terms of Service
Sign Up & Check Out
Reasons to Work with LuxCitizenship
Access to Exclusive Business Networking Group – LuxCitizenship has created a closed, private LinkedIn group for (future) Luxembourg dual citizens. Directly network with other dual citizen business professionals — an exclusive client benefit.

LuxCitizenship Dual Citizen Events – Our team hosts yearly events, both in the United States and Luxembourg, that are exclusive to LuxCitizenship clients!
Family Citizenship Application
IMPORTANT NOTE: You can use this form to pay for & submit information for up to 5 adults and 5 minor applicants total. The fee for each adult applicant is $350.00. For each minor child, the fee is $150.00.