The situation in Luxembourg has evolved since the publishing of this article, and its contents on fall updates are now out of date. For the most recent Luxembourg citizenship updates, please visit our blog post, "Winter Luxembourg Citizenship Updates".
We are committed to bringing you the latest citizenship updates from Luxembourg. Find out the latest on applying for dual citizenship through your family origins. Have a question on any of this information? CONTACT US.
General Updates
Travel to Europe and Luxembourg
As of August 21, 2020, individuals who undergo a "biological exam for viral RNA of the SARS-Cov-2 virus" 72 hours before flying may enter Luxembourg so long as they have negative results. This applies regardless of nationality and residence.
What does that mean? If you are an American citizen residing in the USA and planning to travel to Luxembourg to reclaim Luxembourgish citizenship, you can now do so with proof of negative Covid-19 test results. Practically speaking, it is important to keep in mind that this regulation really applies for individuals entering directly from outside Europe into Luxembourg. There are no flights directly from the USA to Luxembourg. Therefore, all flights stop in another country first. It is important to understand the other counties' laws.
Air Travel
As of the publishing of this article, for example, it appears that with a negative Covid-19 test before your flight it is possible to travel to countries including France, Germany, and the United Kingdom and transit through to fly directly to Luxembourg. You should refer to the Re-Open EU app and your airline for more advisory. In some cases and again with a negative Covid test, you may also be able to exit out into the transit country before entering Luxembourg (check the local regulations). Please note that these regulations could change with short notice.
If you are considering traveling to Luxembourg, we believe it is best to fly directly to Luxembourg without making a stopover in the other country. This will limit the different sets of rules that could complicate your travel. It is advisable to contact your airline to verify that they will agree to fly you and what Covid-19 tests they approve. We are aware of airlines denying customers service for incorrect Covid-19 tests. You may also contact the Embassy in Washington, DC of the country you would transit through or their website for further advisory.
LuxCitizenship cannot provide any advisory related to individual travel plans at this time. We will continue to post any updates to Luxembourgish travel regulations on our website and social media channels.
United States Postal Service
As has been widely reported in the media, the United States Postal Service's provision of service has been substantially and intentionally degraded over the course of the summer. We are preoccupied with this significant and disturbing turn of events. We ask all clients to use a private courier service (UPS, DHL, FedEx) to send us documents until further notice. The Ministry of Justice only uses the postal service to send documents to the USA. Therefore, this turn of events seriously impacts all clients. What took 21 days to arrive in the USA at the start of this year now takes 45-60+ days. Please plan accordingly.
Covid-19 in Luxembourg
Summer has been up and down for Covid-19 in Luxembourg. In late July, Luxembourg experienced a "mini-peak" of cases and was put on a do-not-travel list by some other European countries. Luxembourg faces the challenge that it is a small country with people crisscrossing it from other countries constantly, daily. Fortunately, these restrictions have been removed.
From the perspective of the Government, the high number of cases reported is due to the high level of testing. Luxembourg has nearly the highest, or the highest, testing rate per capita in the world. When you break down tests carried out per 1,000 people, Luxembourg is averaging 3.5x as many tests conducted as the United States. The United States is still considered one of the top testing countries in the world already. As of publishing, 124 people have passed away in Luxembourg from Covid-19 since the beginning of the crisis. 733,651 people have been tested in Luxembourg since the outbreak, and there are 600 known active infections remaining. The effective reproduction rate stands at 1.06. By far the largest concentration of Covid-19 cases is in Esch-sur-Alzette to the South of the Capital.
For more about the evolving Covid-19 situation in Luxembourg and around the world, visit RTL Today.
To learn more about the healthcare system in Luxembourg and its implications for you as a dual citizen, please visit Healthcare in Luxembourg: What Dual Citizens Should Know.
LuxCitizenship Updates
We've had our busiest two months on record between July and August in terms of new applicants. Thank you to our community for the continued support! Our small team loves working with so many interesting and diverse people. In September 2020, we will focus on bringing this large number of cases to a close. This is all the more urgent now that travel is once again possible. Therefore, we will have limited availability to onboard new clients in September 2020. Are you interested in applying for Luxembourg citizenship or know someone who is? Please contact us as soon as possible before September.
---
Citizenship Updates: Article 89
Possibility to Travel to the Bierger-Center
As previously announced, the deadline to travel to Luxembourg and sign a declaration reclaiming nationality is now December 31, 2021. Considering the latest news that individuals who test negative for Covid-19 may travel from the USA to Luxembourg, we know many applicants will be interested to book travel as soon as possible. We ask LuxCitizenship clients planning to travel in the next weeks to contact us ASAP.
LuxCitizenship is currently contacting all existing clients applying under Article 89. We're asking all clients to provide scans of their birth certificates as soon as possible. You will be contacted by our team in September regarding how to get any expired background checks updated or where to submit background checks for travel in 2021.
---
Citizenship Updates: Article 7
Article 7 Applications Have Restarted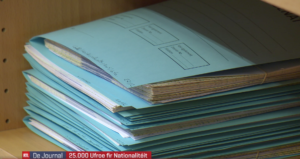 Article 7 processing has restarted. We know now that the current processing time for cases is approximately 24 months. Processing restarted in Luxembourg on or around June 15th, 2020. On July 30th, 2020, a few LuxCitizenship clients received their certificates of nationality at their homes in the USA. The certificates received at that date were dated June 15th. This was our first indication that postal delivery speeds to the USA had seriously decreased.
Unfortunately, since then, no further certificates have been received. We understand this is frustrating for the clients who have been waiting for 2 years. Know that you're not in it alone, as we have 162 clients in the same boat. As reported by applicants around the world, the Certificates seem to be coming generally from the time period of applications sent in between May-September 2018. As a reminder to all clients, these certificates will come directly to your home. The Government also does not comment on individual cases and when processing will be complete. We will be sending all LuxCitizenship clients a link to a dedicated informational page on Article 7 processing in September.
---
Citizenship Updates: Citizenship by Option
Luxembourg Nationality by Option Processing Restarted
For individuals with a parent or grandparent that has or had Luxembourg citizenship (nationality), it is possible to obtain Luxembourg citizenship by option. For the citizenship by option process, there is no application deadline, but you must travel to Luxembourg. Travel is now possible for individuals who have a negative PCR Covid-19 test 72-hours from travel to Europe. Please contact our team to learn more.
---
Passports
The Passport Office in Luxembourg has restarted normal operations from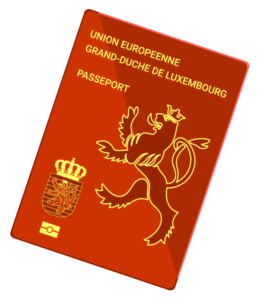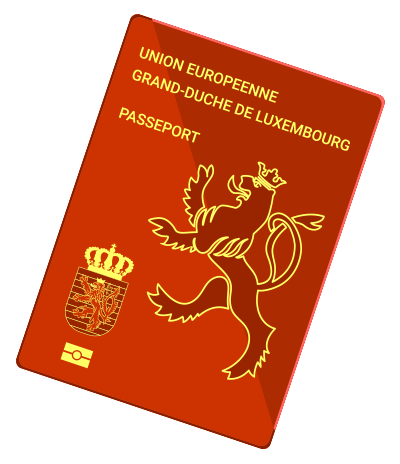 08:00 a.m.-4:00 p.m. Monday-Friday. The Embassy and Consulates of Luxembourg in the United States have limited operations due to Covid-19. This remains the plan for the foreseeable future. If you have a demonstratable urgent need for a Luxembourgish passport, i.e. you are planning to move to Europe imminently, you should call the respective office for your address to see if arrangements can be made.